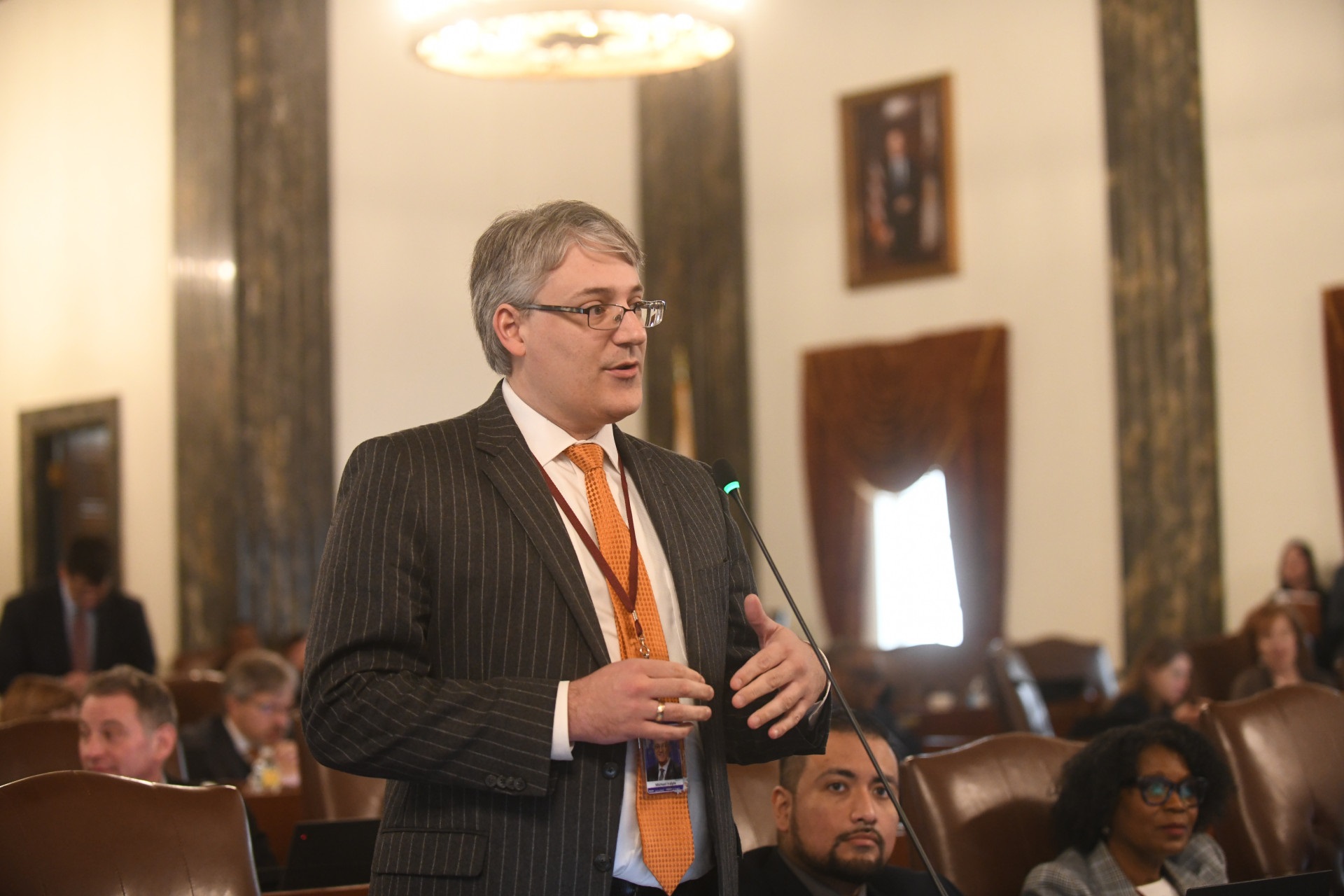 ROCK ISLAND — State Senator Mike Halpin joined State Representative Gregg Johnson and the Illinois Department of Transportation on Wednesday to announce the completion of the I-280 bridge over the Mississippi River in Rock Island.
"I am grateful for the leaders that prioritized this funding and helped make this bridge a reality," said Halpin (D-Rock Island). "But I want to offer a special 'thank you' to the skilled tradesmen and women that built this bridge from the riverbed up. We are lucky to have an amazing workforce in Illinois and we are a better state because of it."
The $49.7 million project began in 2021 with the demolition and replacement of the I-280 westbound bridge deck, followed by the eastbound bridge deck in 2022. The final stage of the project, which patched and resurfaced I-280 from the bridge to the Illinois 92 interchange, was combined with another $16 million improvement that extended the work from the Illinois 92 interchange to east of the Milan Beltway. Additional work included bridge painting and lighting upgrades at Illinois 92.