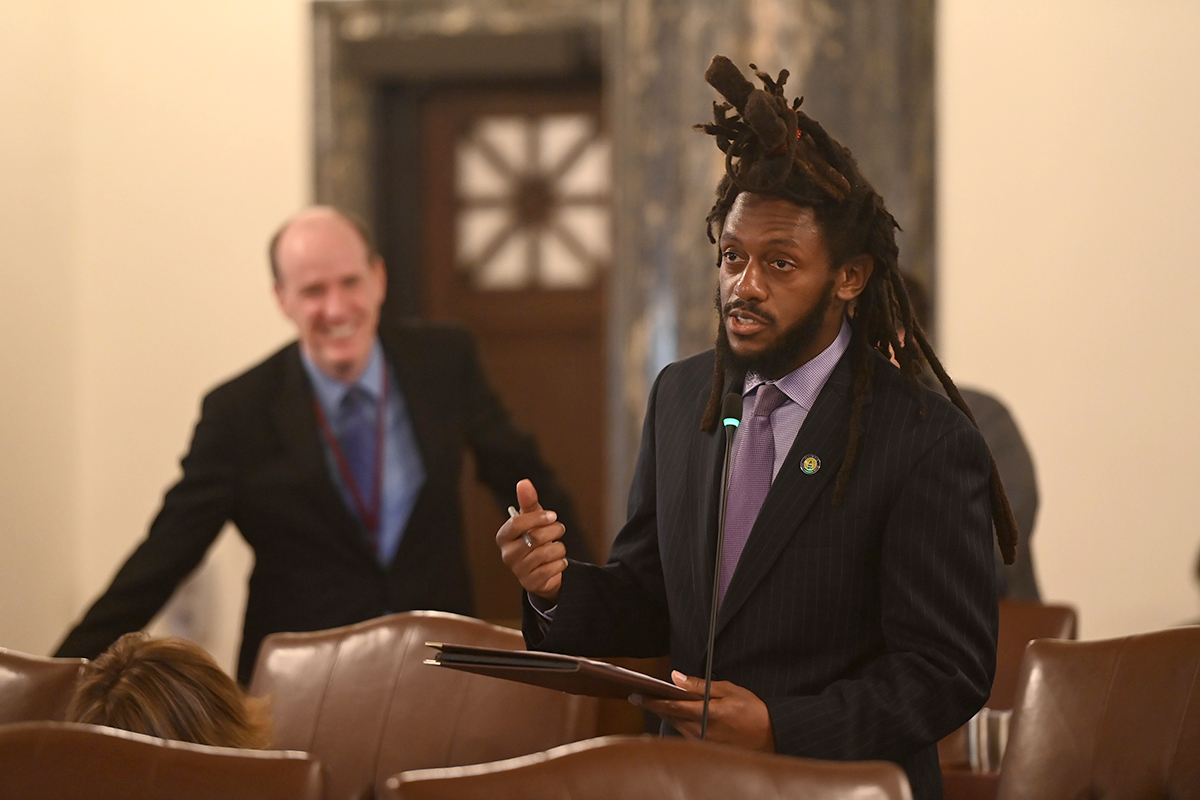 SPRINGFIELD – In response to attacks on transgender individuals around the nation and to increase gender inclusivity across the state of Illinois, State Senator Mike Simmons advanced two House Bills out of the Senate Human Rights Committee on Thursday.
"Everyone deserves to be addressed and represented with the pronouns they use and prefer, especially in communications coming from our state level agencies and in our state laws," said Simmons (D-Chicago). "As the first openly LGBTQ+ person to serve in the Illinois Senate, I know first-hand how important inclusive language is."
House Bill 1596 amends various public acts concerning children to contain more inclusive language, such as changing certain pronouns to general nouns or the nouns to which the pronouns refer, and replacing "biological" family or parent with "birth" family or parent.
Read more: Simmons advances package of bills to increase gender inclusivity