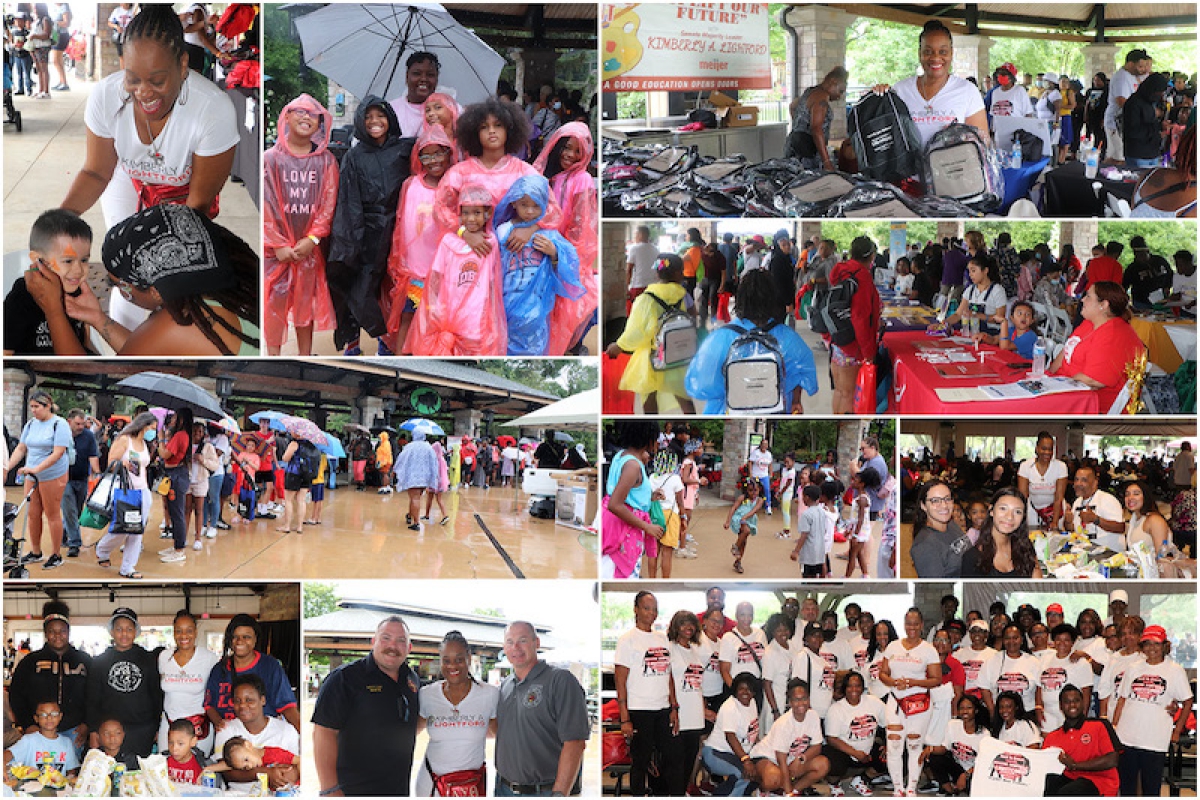 BROOKFIELD – Senate Majority Leader Kimberly A. Lightford hosted the 13th Annual Uplift Our Future free back to school event serving nearly 500 community residents with a fun-filled free day at the Brookfield Zoo.
"Our goal every year is to ensure every child is prepared and emotionally equipped to learn for the upcoming school year while having a fun day at the zoo," said Lightford (D-Maywood). "Regardless of the weather many families still came out, and I thank all the sponsors, vendors, volunteers, and families who weathered the storm with us to ensure we continued to support our future leaders."
Since 2009, Lightford has hosted a free Back to School Event for youth and families in the 4th Senate District at the Brookfield Zoo.
Read more: Lightford provides backpacks and school supplies for local youth