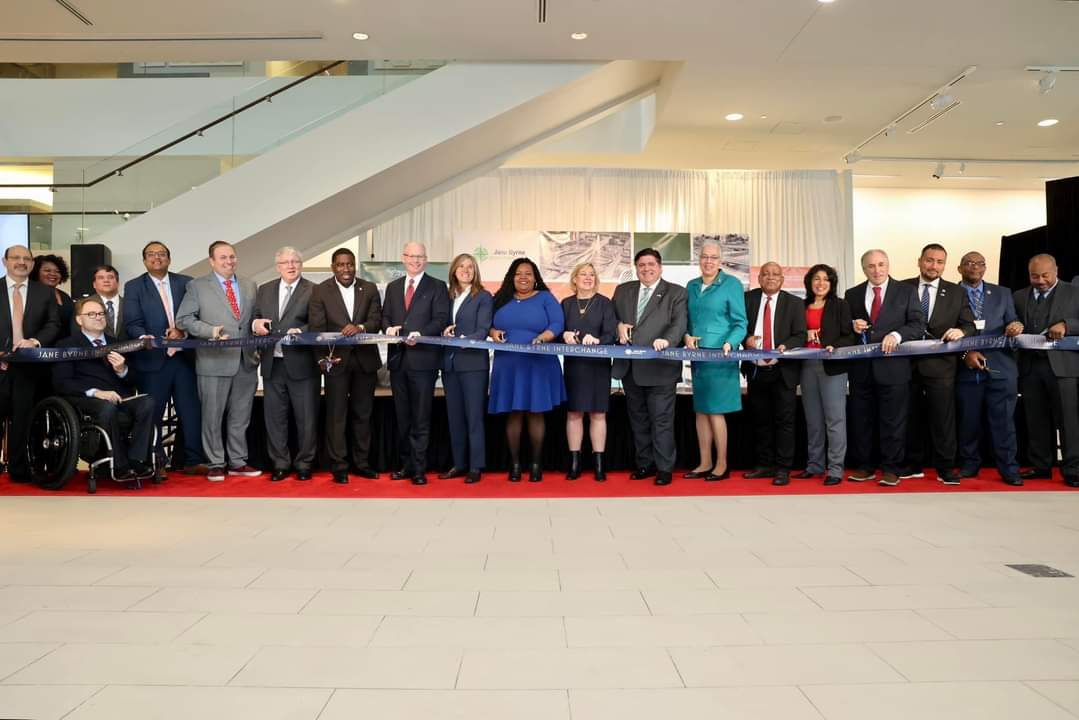 CHICAGO – Members of the Senate Democratic Caucus joined the governor at a ribbon cutting ceremony Wednesday to commemorate the end of construction on Chicago's Jane Byrne Interchange.
"The ability to transport people and goods has long been a strength that set Illinois apart," said Illinois Senate President Don Harmon (D-Oak Park). "The ability to finally wrap up this project after so many delays is a testament to a new leadership in our state that is focused on getting things done and moving Illinois forward. I want to thank the thousands of skilled trade workers who brought this project to conclusion. And I want to thank everyone involved at the local, state and federal level for recognizing this project as a priority, seeing it through and finally making this transportation gateway to our future a reality. And I especially want to thank the motoring public who patiently put up with nearly a decade's worth of construction delays to get us to this point."
The Jane Byrne Interchange serves more than 400,000 commuters each day, connecting I-90/94, I-290 and downtown. Construction began in 2013 and is expected to be completed in the coming weeks. Rebuilding and expanding the interchange saw 35 separate projects over the course of nine years that aim to reduce congestion, expand access to transit in neighboring areas, and improve bridges and cross streets. More than $800 million in state and federal investments went into rebuilding the Jane Byrne.
Read more: Senate Democrats celebrate final construction on Jane Byrne Interchange