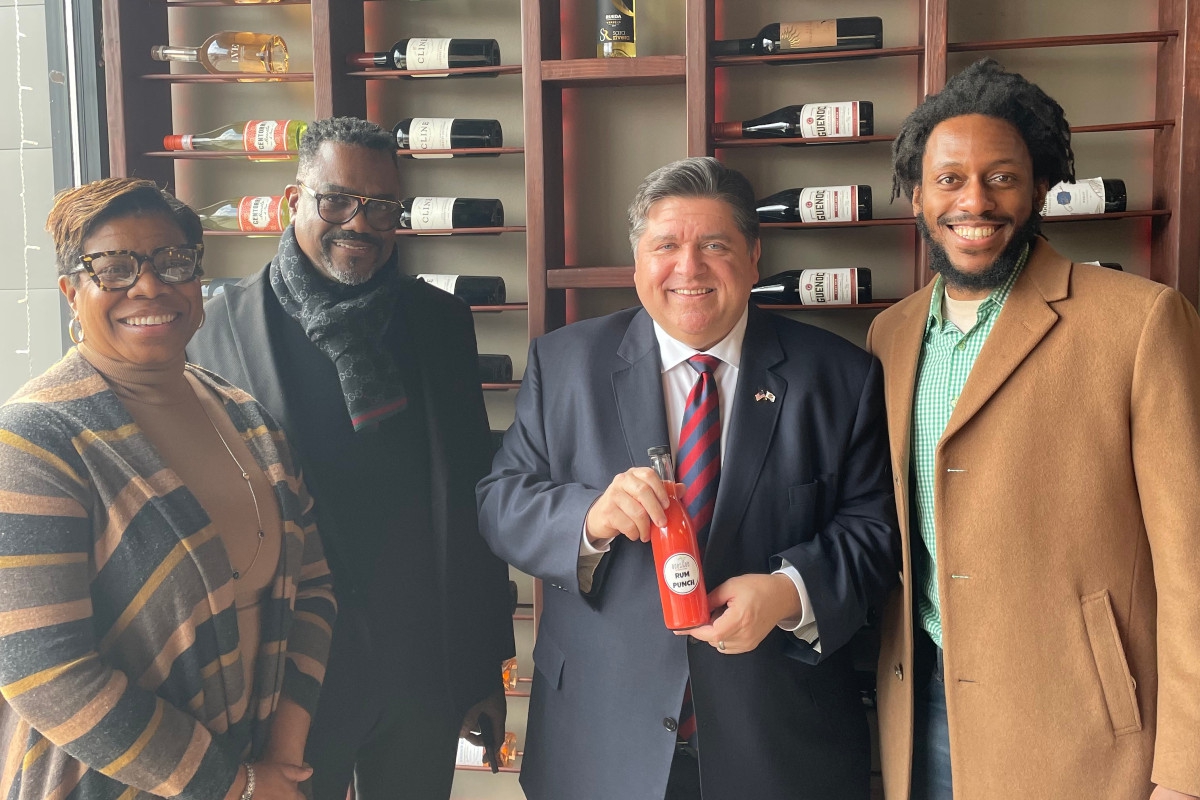 CHICAGO – State Senator Mike Simmons (D-Chicago) welcomed Governor JB Pritzker to the 7th district last week where they toured Good to Go, a restaurant in Evanston specializing in Jamaican cuisine.
"It was an honor showing Governor Pritzker one of the best restaurants in my community," Simmons said. "We are proud to have one of the most diverse communities in Illinois and in the nation, where people from all around the world can prosper and share their rich culture through food and conversation. I am especially proud and appreciative that Governor Pritzker takes the time to visit and show genuine appreciation for all that these small businesses add to our community."
Good to Go is owned by Tony and Lenice Levy. Lenice Levy recently received the businessperson of the year award from the Evanston Chamber of Commerce in February.
Read more: Simmons tours Black-owned business with Governor Pritzker