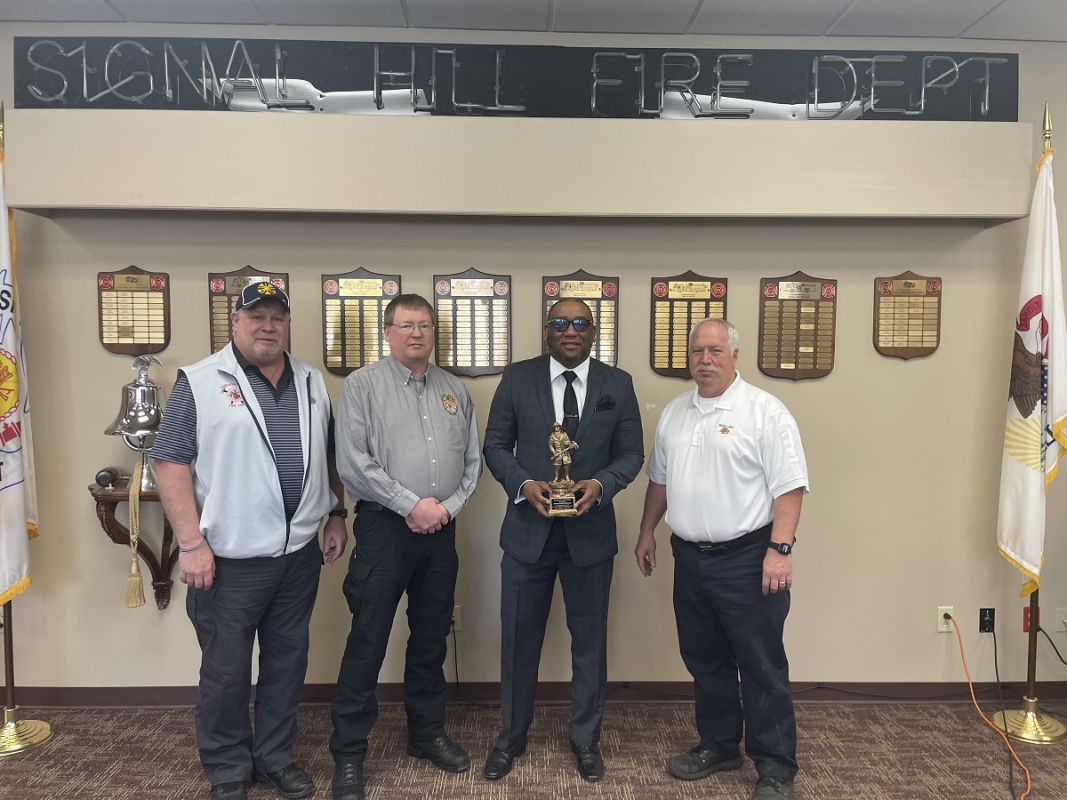 BELLEVILLE – State Senator Christopher Belt (D-Swansea) accepted an award for his sustained support and meritorious service to Illinois fire services from the Mutual Aid Box Alarm System Foundation on Wednesday.
"Firefighters risk their lives every day," Belt said. "I'm honored to receive this award and I will continue to support measures that benefit all Illinois firefighters."
The award comes in response to Belt's support of legislation that would assist fire protection agencies and statewide associations, like Mutual Aid Box Alarm System, in pursuing donations designed to build a stronger and more sustainable fire, EMS and special team statewide intergovernmental cooperative system serving all municipalities during crisis and disaster level events.
Read more: Belt receives service award from Mutual Aid Box Alarm System Foundation