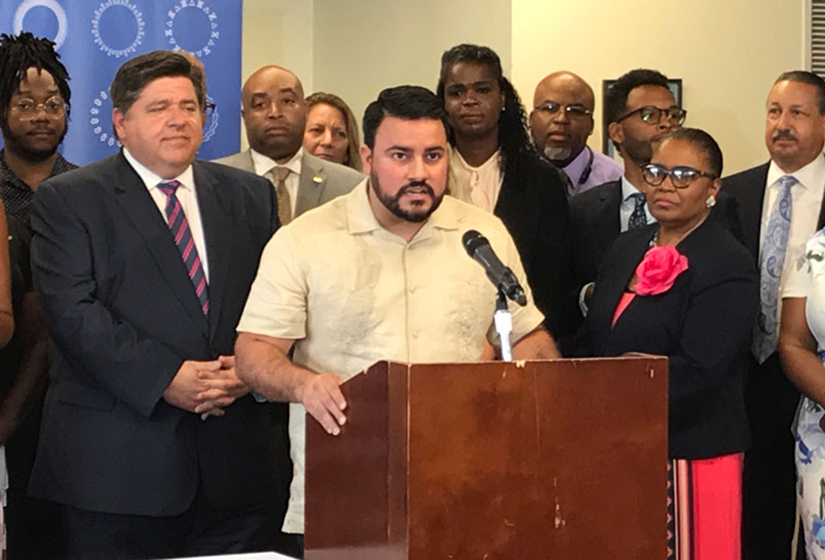 CHICAGO – A measure that safeguards the voting rights of incarcerated individuals awaiting trial introduced by State Senator Aquino (D-Chicago) was signed by Gov. JB Pritzker today.
"Every citizen who is eligible to vote must be provided with the opportunity to cast their ballot," said Aquino. "Thousands of eligible voters who are detained before trial are systematically denied that right. Coupled with a justice system that disproportionately jails people of color, there is a clear effort to suppress the vote in communities of color across the country."
Under the Illinois Election Code, those in jail awaiting trial who have not been convicted of a crime are still eligible to vote. The new law requires election authorities to work with the county jail to provide an opportunity to vote by mail for those individuals.
"Ensuring that eligible voters awaiting trial have access to the democratic process is a step in the right direction," said Aquino. "We must enact more proactive voting rights measures to ensure that all voices are accounted for when we elect our government officials."
Senate Bill 2090 takes effect immediately.