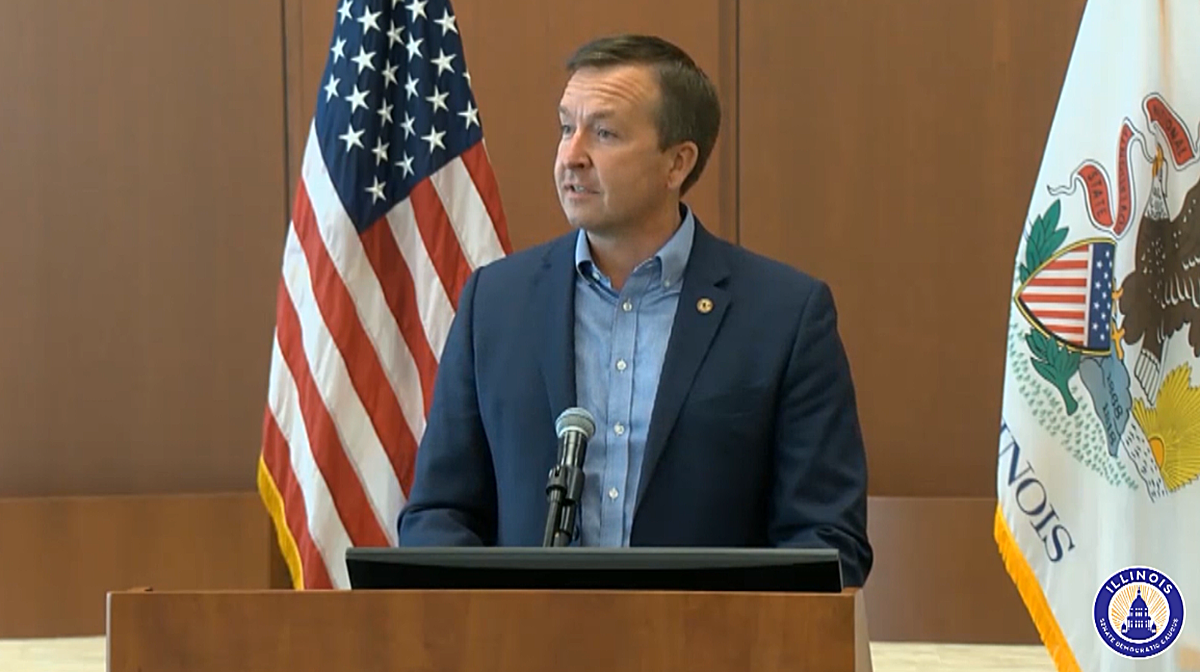 State Senator Andy Manar (D-Bunker Hill) joined the governor and the state public health director to commemorate the state exceeding 5 million COVID-19 tests since the beginning of the pandemic.
"I was with the governor and Dr. Ezike when he signed legislation that the General Assembly had adopted to cap out-of-pocket insulin costs. That was the day of the first confirmed COVID-19 case in Illinois," Manar said. "The state has gone from zero to now 50,000 tests. To be able to cross the thresholds that we have crossed as a state despite the challenges is because of the leadership of the governor, Dr. Ezike at the Illinois Department of Public Health, and everybody working together including the National Guard, the 97 local public health departments and our private health care partners throughout the state."
This past Saturday, Illinois exceeded 5 million tests since the beginning of this pandemic. Illinois is one of the first states to reach that milestone. This was achieved just as the state expanded testing capacity to over 52,000 tests a day on average and as Illinois labs reported more than 74,000 tests in a one-day period over the past weekend – two new highs.
Illinois' testing operation spans approximately 300 locations, including more than 100 Federally Qualified Health Centers which serve the most vulnerable in our communities and 25 state testing sites and teams.
The state will now use new methods of testing to build on that progress, including more fast-acting antigen testing like Illinois' own Abbott's BinaxNOW, saliva testing like that which was developed at the University of Illinois and continuing efforts to serve more people within the most vulnerable communities. All state-run testing sites will continue to be free of charge for Illinois residents, no insurance required.