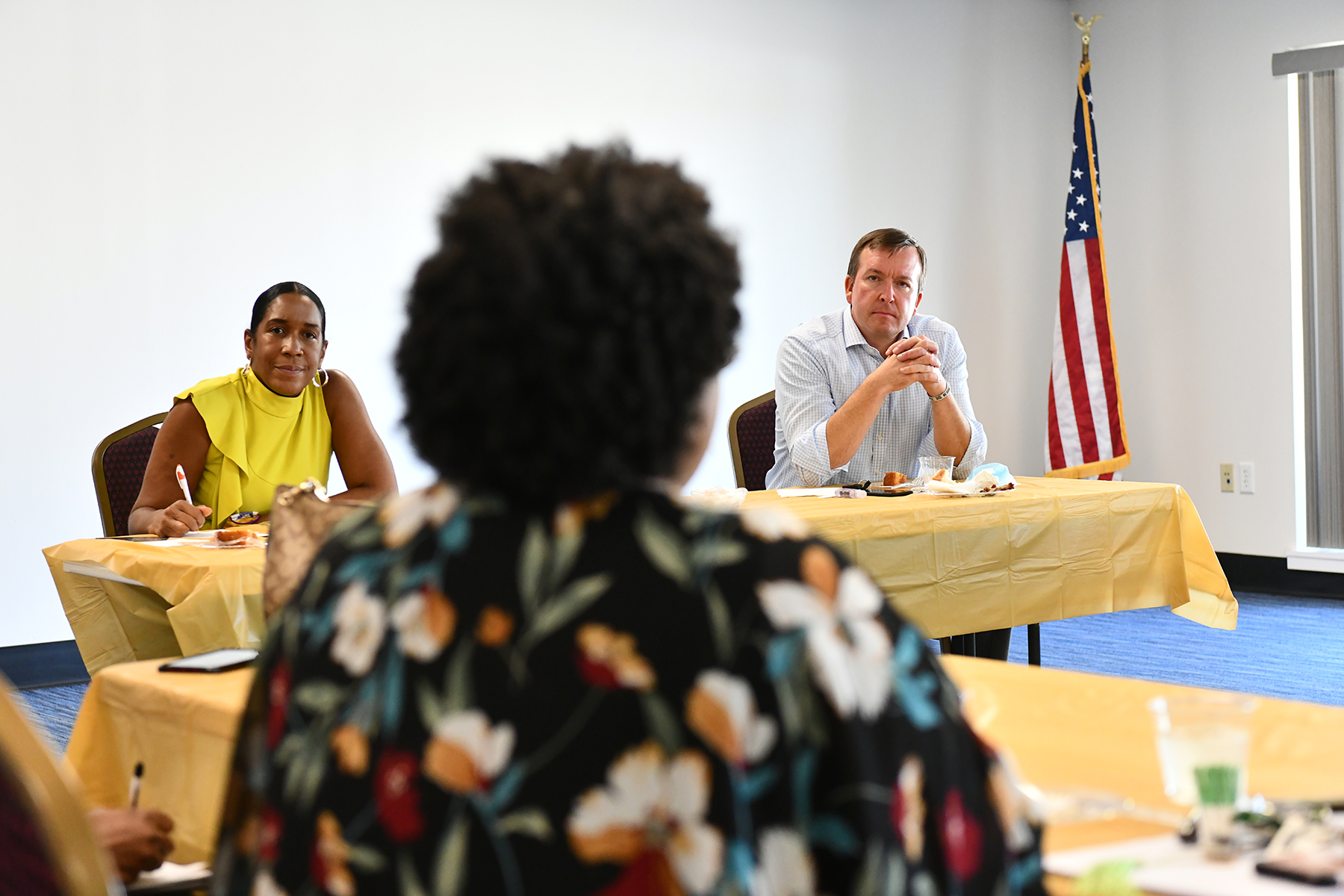 DECATUR – Illinois Lieutenant Governor Juliana Stratton and State Senator Andy Manar (D-Bunker Hill) demonstrated their commitment to the success of the City of Decatur by taking an afternoon tour of several local businesses and social service centers yesterday.

Manar, who serves as the Chair of the Senate Appropriations II Committee and a lead budget negotiator for the Illinois Senate Democratic Caucus, emphasized the importance of providing support to communities that have been disproportionately impacted by COVID-19.
"Throughout the day, we saw firsthand the value provided to Decatur by the vibrant local business and social service communities, but we also saw the immense difficulty COVID-19 has caused them," Manar said. "I'm thankful for the partnership of Lt. Gov. Stratton, who understands the need for long-term, equitable solutions in our communities."
"I'm thrilled to be in Decatur today visiting businesses and listening to the needs of residents. It is also my goal to build engagement around the 2020 Census in order to help residents of Macon County get the representation they deserve while maximizing the dollars we get back from the federal government," Lt. Gov. Juliana Stratton said. "Illinois is working hard to be counted!"

Manar and Stratton made several stops throughout the day, which included dropping off food donations at the Good Samaritan Inn, holding a lunchtime roundtable discussion on the further investment of resources for Decatur's youth at TKG's Wing Heaven, discussing increasing access to mental health services for the Black community at Cole Counseling Services, and visiting J. Morris Enterprises, a local Black-owned business incubator.

The day was capped off by a press conference to promote participation in the 2020 Census.

"While lawmakers will continue working diligently in the coming months to provide Decatur with the resources it needs to succeed, people in the community can do a very small thing to help as well," Manar said. "In order for these local businesses and social service centers to continue providing their high level of service, everyone needs to take ten minutes to fill out their census. This action will decide what Decatur looks like for the next decade."

Residents can fill out their census form at www.my2020census.gov.