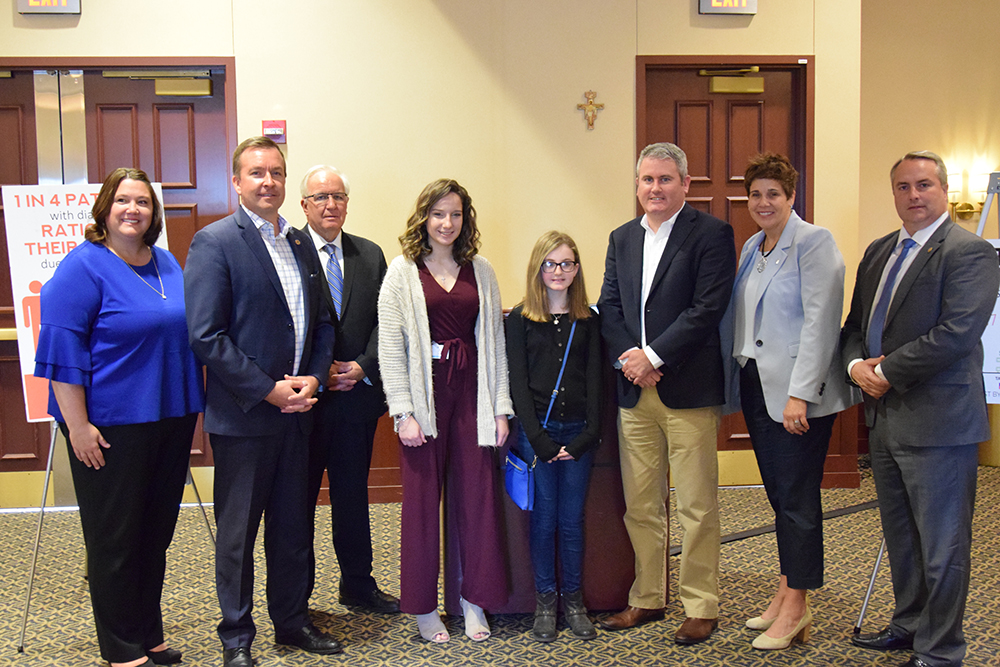 JOLIET – State Senator Andy Manar (D-Bunker Hill) gathered with fellow state lawmakers and diabetes health advocates in Joliet Friday to urge support for a new measure aimed at reducing the skyrocketing cost of insulin.
"Absurd insulin costs are making it nearly impossible for some individuals to afford the life-saving medication they need," Manar said. "It's time we take a stand on this issue and finally bring some relief for people who are being forced to pay exorbitant prices just to stay alive."
Senate Bill 667, introduced by Manar in May, would cap out of pocket insulin expenses at $100 for a 30-day supply.
Manar was joined by State Sen. Jennifer Bertino-Tarrant (D-Shorewood), State Sen. Pat McGuire (D-Joliet) and State Rep. John Connor (D-Lockport) to push for the legislation's passage and hear from individuals who have been directly impacted by rising insulin costs.
According to the American Diabetes Association, more than 30 million Americans have diabetes, 7.4 million of which require prescription insulin every day to survive. However, the increasing costs associated with the medication have led many patients to ration their supply or seek care outside of the country.
Read more: Manar joins lawmakers, diabetes advocates in Joliet to demand lower insulin costs