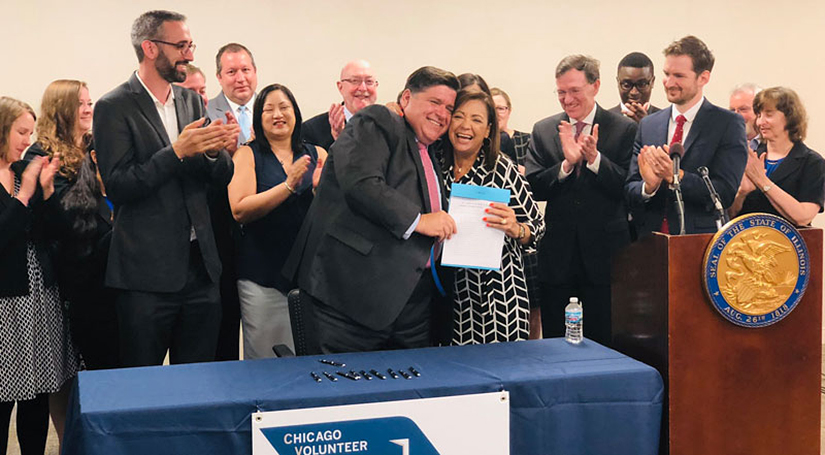 SPRINGFIELD — Assistant Majority Leader Iris Y. Martinez (D-Chicago) joined Gov. JB Pritzker and advocates today as her legislation providing relief from high interest on consumer debt was signed into law.
The bill, which passed both the House and the Senate with bipartisan support, takes two steps to lower the financial burden on Illinoisans struggling with these debts.
First, it lowers the interest rate on consumer debt under $25,000 from 9% to 5%. It also lowers the timeframe in which debt collectors can collect on a judgment from 26 to 17 years, preventing families from being trapped by decades-old debts.
"Debt can be a real, crushing thing that keeps people trapped in a cycle of poverty," Martinez said. "By making it easier for people to make payments, we are not only making it more likely for the debt to be paid but also helping people move toward financial independence."
According to the Heartland Alliance, a nonprofit anti-poverty organization, 1 in 3 Illinois residents is in the debt collection process.
House Bill 88 takes effect on Jan. 1, 2020.