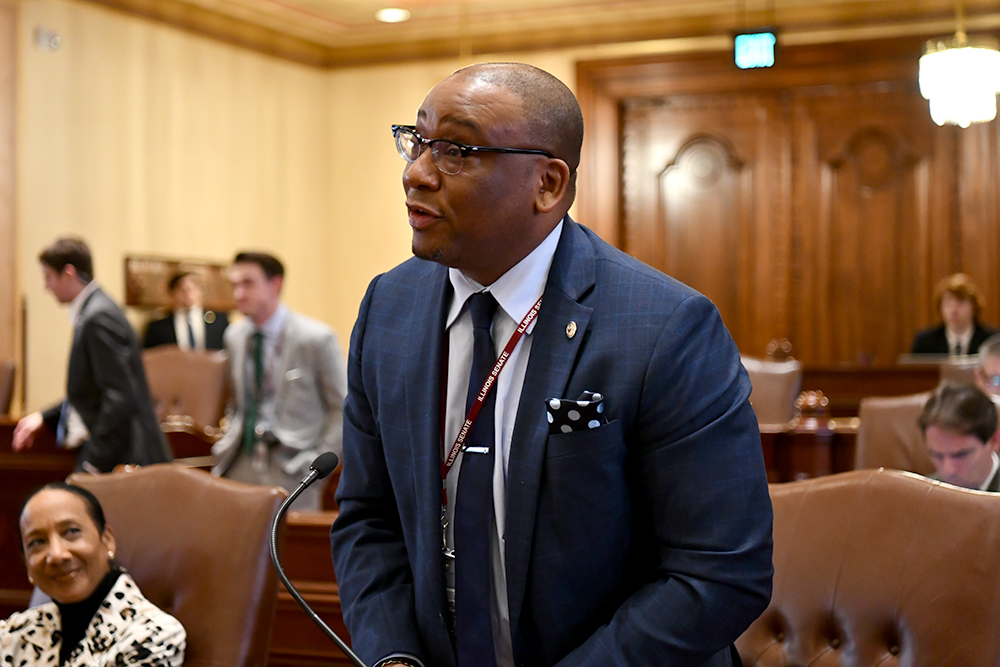 EAST ST. LOUIS – As people of color continue to face barriers when trying to enter the Illinois workforce, State Senator Christopher Belt (D-Centreville) says businesses must be encouraged to recognize the benefits of a diverse staff.
"Companies need to understand the value of recruiting and retaining diverse employees, as these workers play a vital role in a company's ability to adapt, grow and sustain a competitive advantage," Belt said. "We must continue to encourage businesses to recognize the benefits of a diverse workforce and promote equity for all racial backgrounds."
On Tuesday, the Senate Executive, Commerce and Economic Development, Transportation, and State Government Committees held a joint hearing to discuss diversity in procurement, Business Enterprise Programs, Disadvantaged Business Enterprise policies, and labor unions. The following issues were some of the biggest focal points:
Increasing participation in trade unions, getting card carrying members into jobs, getting people out of the apprenticeship's programs and into jobs, identifying community-based organizations that can serve as pre-apprenticeship practitioners
Increasing pre-apprenticeship programs that are tied directly to unions
Identifying barriers for potential applicants
Tuesday's hearing was part of a series of discussions prompted by the Illinois Legislative Black Caucus on eliminating systemic racism in the state. There was another hearing on Tuesday, and the next hearing will take place on Thursday, Nov. 12, at 1 p.m. covering age equity, workers' rights, and consumer protection.
To view virtual committee proceedings, visit https://ilga.gov/senateaudvid.asp and click "Watch Live Virtual Committee Video." The link will become available when proceedings begin.