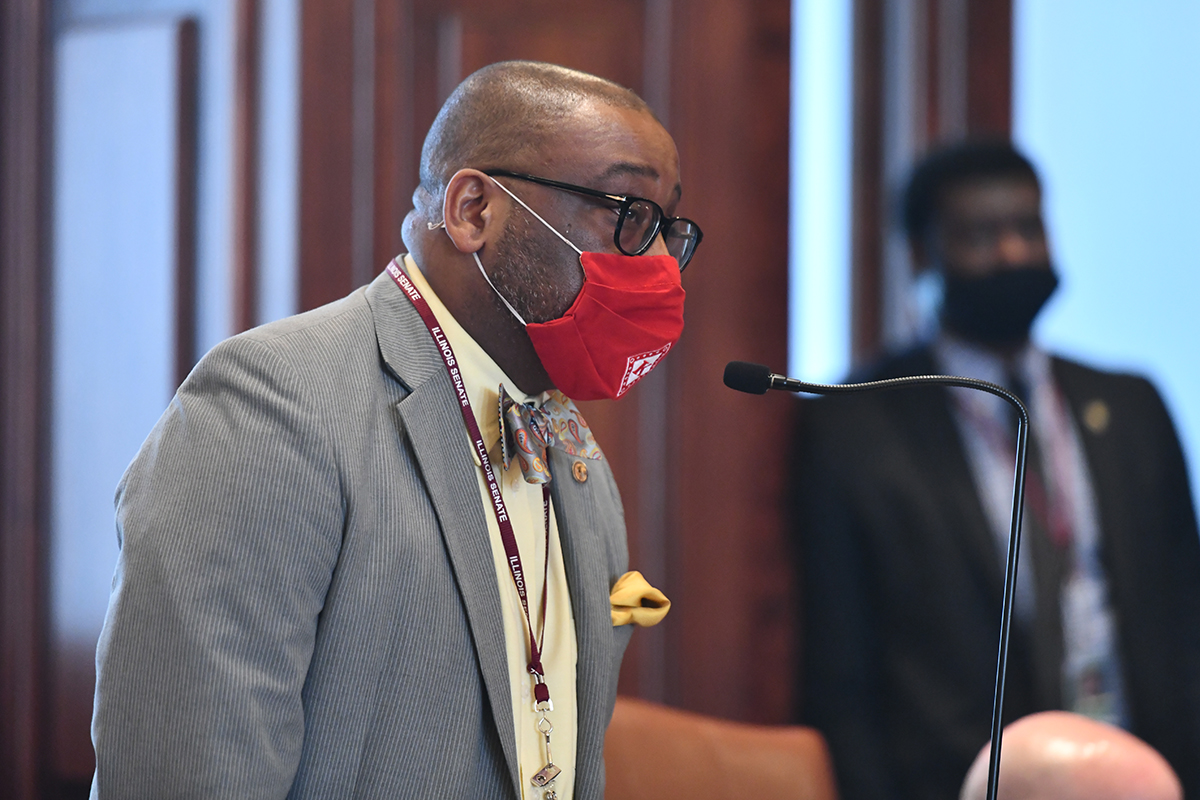 SPRINGFIELD – Service members and their spouses will receive professional licenses faster in Illinois thanks to a measure sponsored by State Senator Christopher Belt (D-Swansea) that passed the General Assembly Monday.
The measure is intended to make transitions easier for those whose jobs depend on having a professional license and whose living arrangements are often changed by a deployment or cross-country transfer. An airman's spouse who works as an optometrist, for instance, would have an easier time receiving their license to practice in Illinois after transferring to Scott Airforce Base under the plan.
"For those who serve at Scott Airforce Base, it's essential that the members and their spouses have their professional licenses reviewed in a timely manner when coming from another state," Belt said. "This measure makes it quicker and easier for service members and their spouses to get licensure in Illinois and practice their professions."
House Bill 2776 requires state agencies that issue occupational or professional licenses to review applications for expedited licensure for service members and their spouses within 30 days. Currently, the measure must be reviewed within 60 days. The measure also clarifies that applicants must meet standards for licensure through endorsement or reciprocity.
"Service members and spouses who come to Illinois, but are licensed in another state, should not have to face lengthy delays when trying to continue in their profession," Belt said. "This legislation is crucial for the men and women who serve our country."
House Bill 2776 passed the General Assembly and awaits the governor's signature.