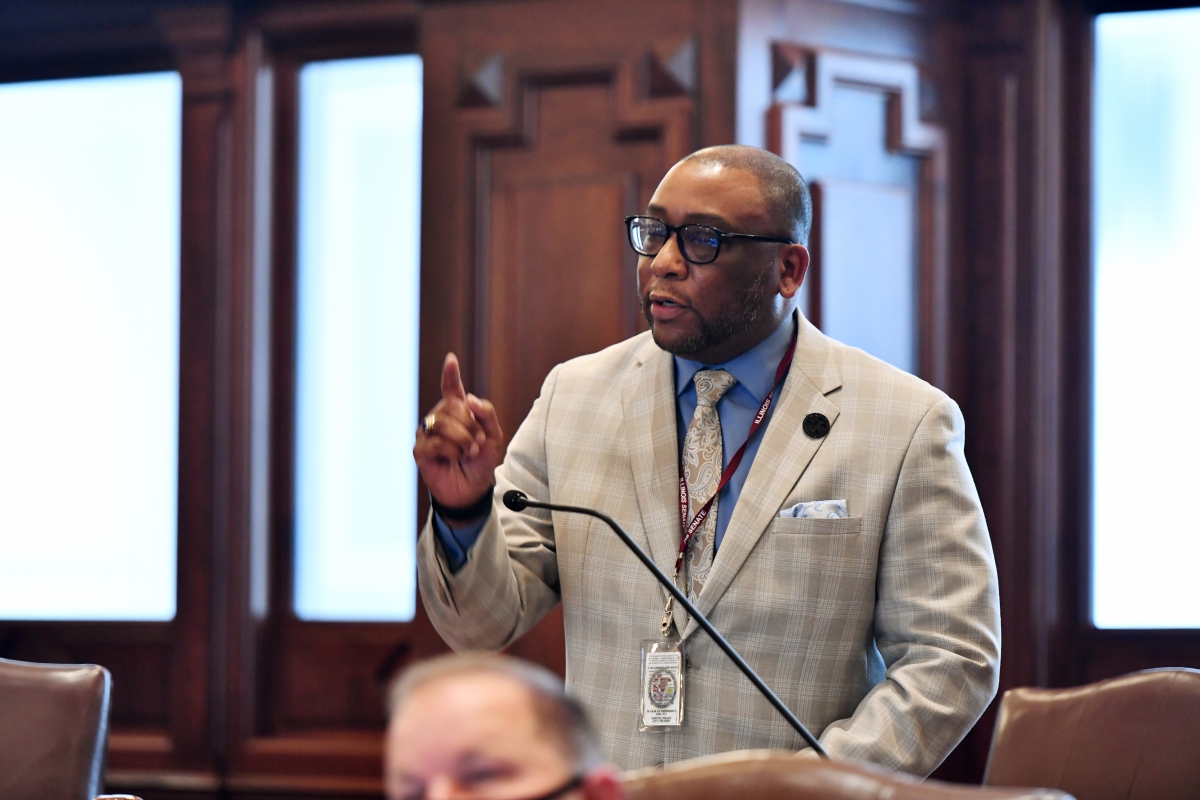 SPRINGFIELD – Businesses will be prohibited from burning toxic synthetic chemicals in Illinois thanks to a measure sponsored by State Senator Christopher Belt (D-Swansea) that passed the General Assembly Friday.
"As we learn more about PFAS, it's becoming clear that we need to reduce the risk they pose to people and the environment," Belt said. "Our communities in the Metro East are at immediate risk of PFAS exposure. We must act now to eliminate these potentially harmful chemicals from the air we breathe."
House Bill 3190 prohibits the disposal by incineration of perfluoroalkyl and polyfluoroalkyl substances, otherwise known as PFAS. PFAS are a group of approximately 5,000 human-made chemicals that are manufactured for their oil- and water-resistant properties.
While research on the effects of PFAS exposure on human health is ongoing, current scientific studies have identified possible adverse health effects such as increased cholesterol levels, increased risk for thyroid disease, low infant birth weights, reduced response to vaccines, liver and kidney toxicity, and pregnancy-induced hypertension.
Under this measure, the Veolia Environmental Services waste incinerator in Sauget would be prohibited from incinerating firefighting foams, a product that often contains PFAS.
"PFAS exposure may cause a number of harmful—and even fatal—health problems," Belt said. "Until we know for sure the effects these chemicals can have on our community, it's critical that we move to protect vulnerable neighborhoods from potential dangers."
House Bill 3190 passed the General Assembly and awaits the governor's signature.
###