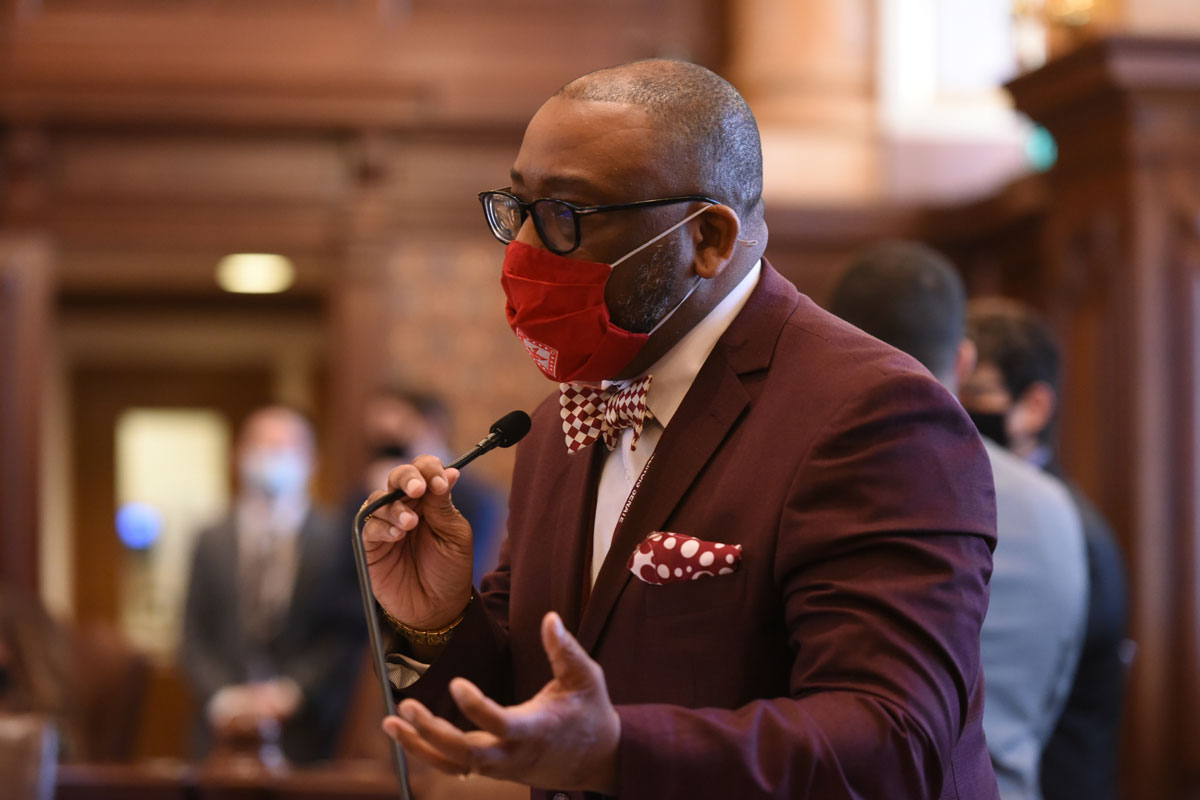 EAST ST. LOUIS – State Senator Christopher Belt (D-Swansea) is congratulating the East St. Louis Health Transformation Partnership for receiving funding to create community-based programs to reduce health disparities and expand access to quality, affordable health care in the region.
"East St. Louis is the most distressed community in the state," said Belt, who voted to fund the program. "This funding will ensure that the most vulnerable populations have access to quality and affordable health care."
The Healthcare Transformation Collaboratives' goal is to reorient health care in Illinois to reduce inequities, improve health outcomes, address social determinants of health and assist underserved communities with access to quality health care. The Department of Healthcare and Family Services will administer a total of $94.3 million in funding to equity-focused health care collaboratives across Illinois.
East St. Louis Health Transformation Partnership, spearheaded by Touchette Regional Hospital, is one of eight awardees for the first round of funding. The funding will be used to realign the health delivery system and improve the quality of life for those living in the East. St. Louis Metro Area. The participating entities include SIHF Healthcare, SIU School of Medicine, Hoyleton Youth and Family Services, Centene, Memorial Medical Group, ConferMed Weitzman Institute, Washington University, Comprehensive Behavioral Health Center and Zade, Inc.
This project will address the issues of unmet health needs, social barriers, lack of connectivity between organizations, years of disinvestment, limited jobs and inequities in the workforce. These efforts will make the necessary transformations over the next five years to advance the health and well-being of the residents in the Metro East. Major projects include a new health care campus near major highways and transportation hubs, development of an urgent care center and a community health hub in midtown East St. Louis, deployment of community health workers, a new workforce development and job training center in Venice and improvements to public housing throughout the area.
"I'm proud to see funding being spent on communities that have been in desperate need of access to health care for far too long," Belt said. "We will continue to break down the inequalities present in our health care system and work towards quality health care for all."
More information is available on the Healthcare Transformation Collaboratives website.