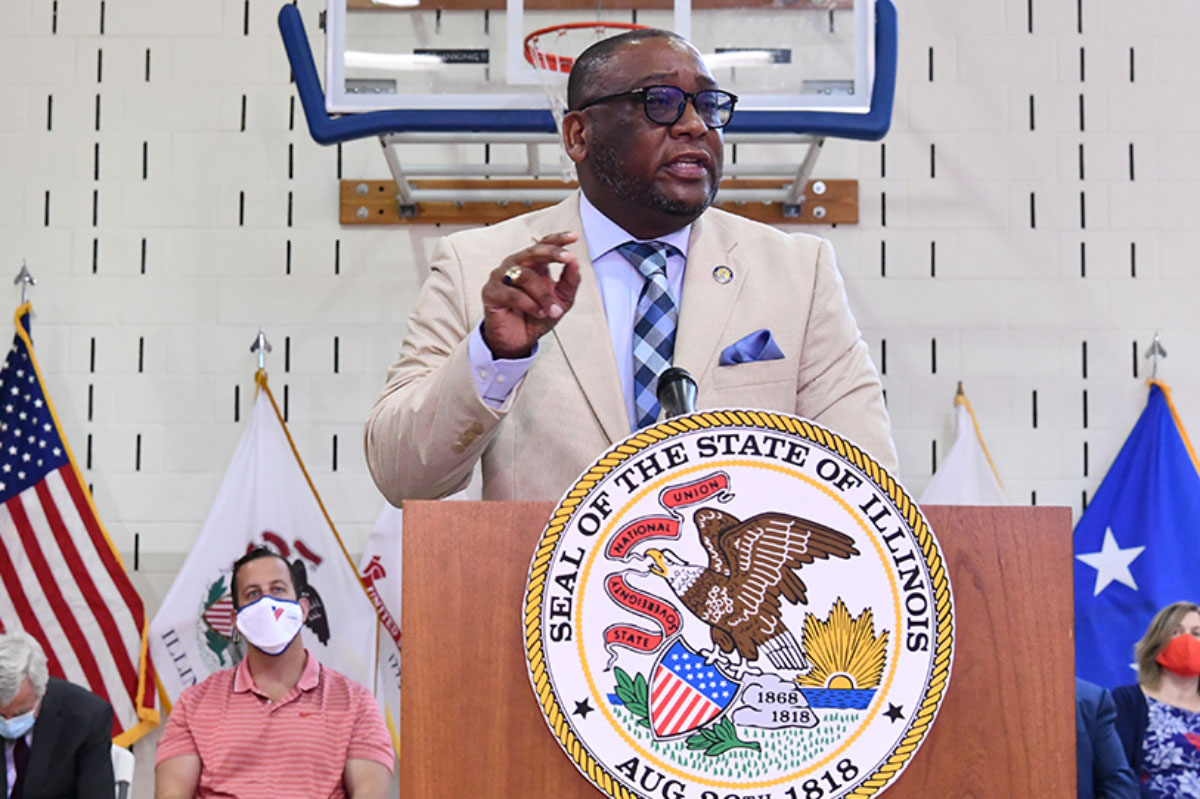 EAST ST. LOUIS – After a busy legislative spring session, Illinoisans will benefit from a number of new laws championed by State Senator Christopher Belt (D-Swansea).
"This spring I was able to pass more than a dozen new laws, including water and sewer assistance to low-income residents, help for service members who wish to receive their professional licenses quicker, and a requirement for state parks to fly three flags that represent our freedom," Belt said. "I look forward to seeing these newly signed laws create a long-term benefit for the residents of the 57th District and all Illinoisans."
Belt led a law for residents who struggle to pay water and sewer bills will to have additional financial assistance. House Bill 414 creates the Water and Sewer Low-Income Assistance Fund, authorizing the Department of Commerce and Economic Opportunity to make payments directly to the utility providers on behalf of qualified customers. The fund is financed through the opt-in program. One-third of the available funds will go to the households with the lowest incomes. Older adults and people with disabilities will also be prioritized.
Belt also championed House Bill 2776, which makes transitions easier for those whose jobs depend on having a professional license and whose living arrangements are often changed by a deployment or cross-country transfer. Many people who serve at Scott Airforce Base and their spouses relocate from other states. Belt's law will make it quicker and easier for them to get back into their careers.
Another new law from Belt, found within Senate Bill 2089, requires the Illinois Department of Natural Resources to fly a United States, Illinois and POW/MIA flag at all state parks within five years after it is signed into law. Additionally, it allows for groups and individuals to donate resources to the department's Special Projects Fund to cover any costs associated with flying the flags.
"I'm proud to have sponsored and passed measures that continue to make Illinois a great state," Belt said. "As we get closer to the next legislative session, I will continue my promise to prioritize the need for change."
A full list of the measures Belt sponsored can be found on the Illinois General Assembly's website.