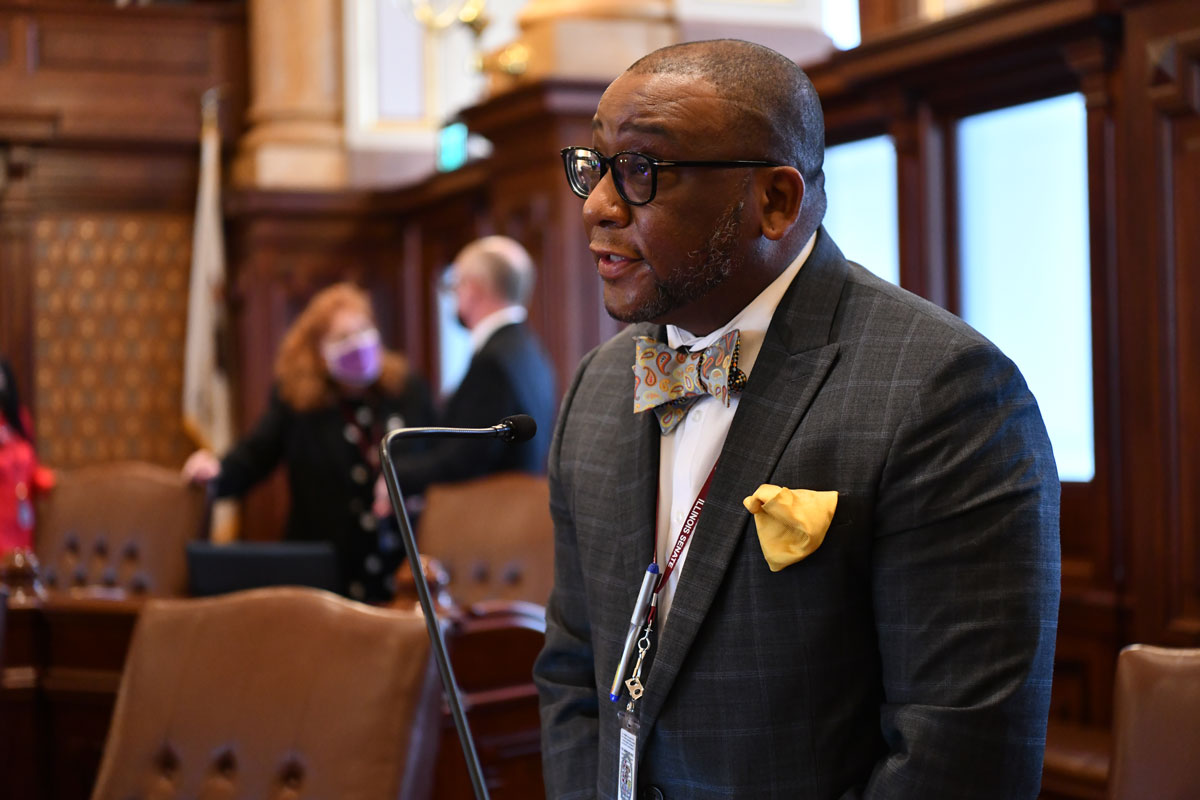 SPRINGFIELD – School district, community college and public university employees who are required to isolate or quarantine due to contracting or being exposed to COVID-19 may be given as many administrative leave days as necessary thanks to a measure sponsored by State Senator Christopher Belt (D-Swansea) that passed the Senate Wednesday.
"Teachers have faced so many challenges since the pandemic began," Belt said. "From remote learning to hybrid learning, teachers continue to make sacrifices for their students. They shouldn't have to worry about using their personal time when they need to take time off due to COVID-19."
If an employee is required to isolate or quarantine, all public school districts, community colleges and public universities must provide employees with as many administrative leave days needed to follow all public health guidance, mandates and requirements issued by the Illinois Department of Public Health. In addition, employees will receive administrative leave days if they need to care for their child in elementary or secondary school who was sent home because of COVID-19 protocols.
House Bill 2778 also requires school district to return any sick days used for COVID-19 isolation or quarantine during the 2021-2022 school year to employees. Additionally, any employee contracted through a school district, including custodial staff, cafeteria employees or bus drivers, would receive payment if a school was required to transition to e-learning due to COVID-19.
"This initiative gives school personnel the time they need to recover, and prioritizes the health and safety of others, especially our students," Belt said. "We want to keep students in the classroom. Protecting teachers and support staff's benefits needs to be accounted for as we continue to fight the ongoing pandemic."
The measure passed the Senate with a vote of 53-1 and will return to the House floor for concurrence.