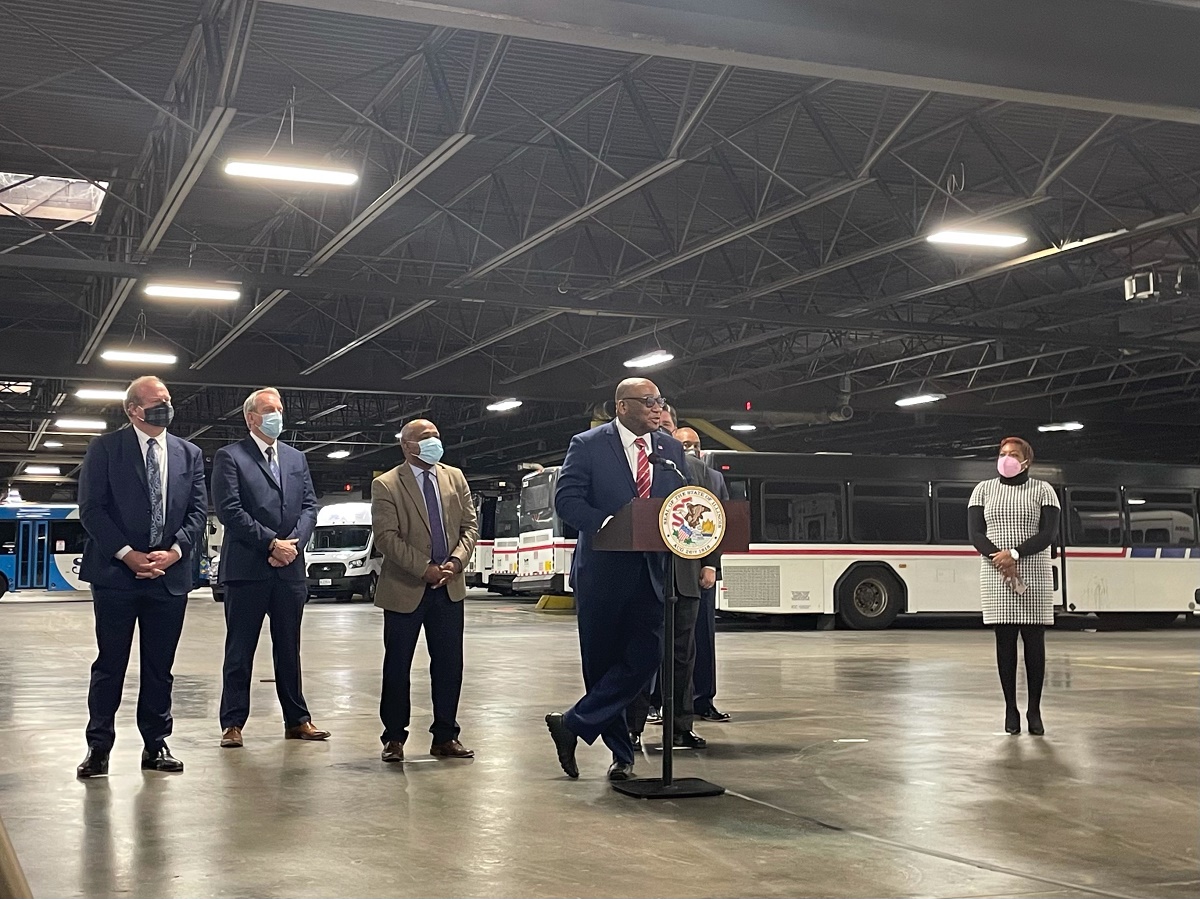 EAST ST.LOUIS – A new $9.9 million hub to house St. Clair County sheriff's deputies, 911 dispatchers, the transit control center and more will soon be built in East St. Louis thanks to the support of State Senators Christopher Belt (D-Swansea) and Rachelle Aud Crowe (D-Glen Carbon).
"The bipartisan Rebuild Illinois capital program has positively impacted the state, and these local infrastructure investments come at a critical time to help downstate transportation," said Belt. "Investing in the Metro East's transportation is vital, as it will continue to create jobs, promote economic growth and keep residents safe when traveling."
Governor JB Pritzker announced 63 projects to benefit downstate ports and transit totaling $601 million Wednesday. Among those projects is a nearly $10 million investment to the St. Clair County Mass Transit District's Emerson Park Operational Control Center in East St. Louis. The money will be used for a new building to house county sheriff's deputies, transit control center, 911 dispatching and pilot program to assist riders with mental health issues, homelessness and more.
"To aid the progress of our communities to economic recovery, these local infrastructure improvements come at a critical time for the Metro East," said Crowe. "By investing in downstate transportation, we are working to provide dependable modes for commuters and families while creating labor jobs for residents."
Passed with support from both Belt and Crowe in 2019, Rebuild Illinois is investing a total of $33.2 billion over six years into the state's aging transportation system, creating jobs and promoting economic growth. Rebuild Illinois is not only the largest capital program in state history, but also the first that touches all modes of transportation: roads and bridges, transit, waterways, freight and passenger rail, aviation, and bicycle and pedestrian accommodations.
Visit IDOT's website for more information regarding the Rebuild Illinois Program.