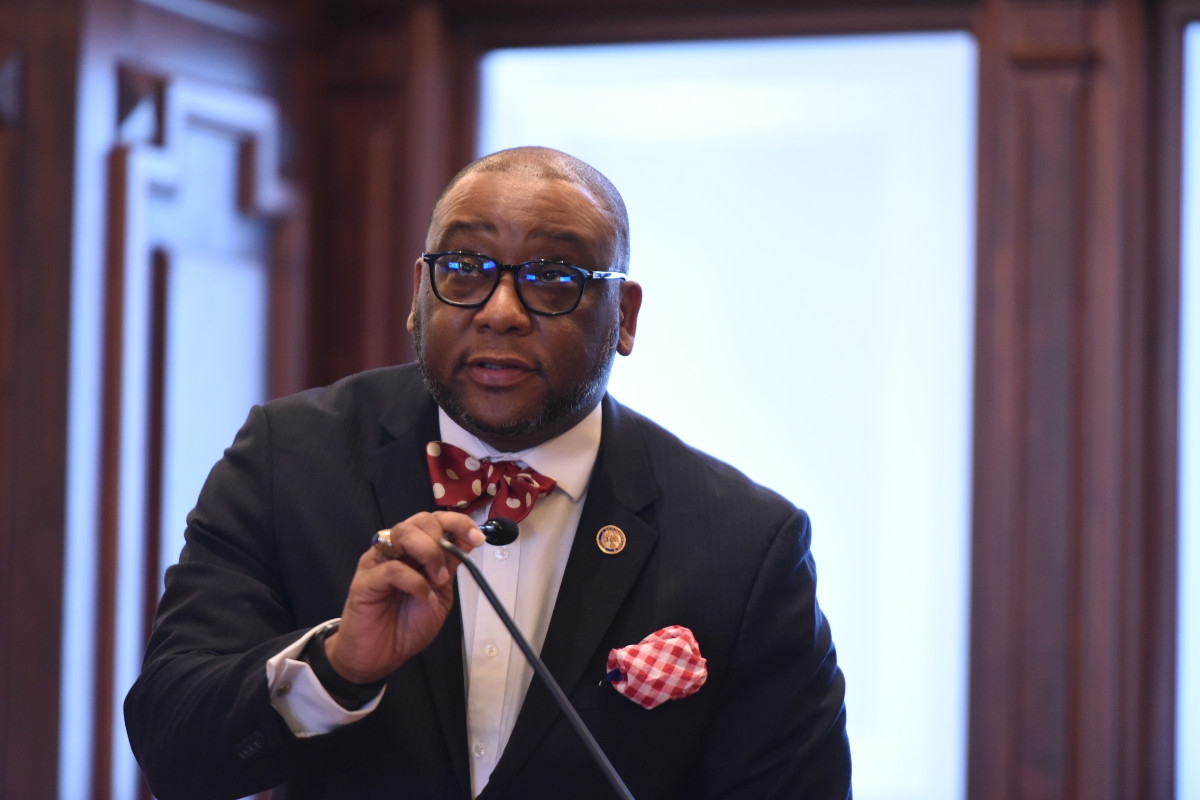 EAST ST. LOUIS – State Senator Christopher Belt announced the opening of a kiosk in the Illinois State Police District 11 headquarters located in Collinsville to help Metro East residents apply and update their Firearm Owners Identification card and Concealed Carry License.
"The General Assembly, along with the Illinois State Police, has worked to better the FOID and CCL process for people," said Belt (D-Swansea). "The application backlogs have been eliminated, lessening the time applicants have to wait for their cards."
The Illinois State Police opened its fourth FOID Kiosk to help people apply for and update their FOID card and CCL. The Metro East now has a kiosk located in District 11 headquarters to assist individuals without access to online devices or who are experiencing difficulties online. Illinois residents can visit one of four kiosks across the state to receive one-on-one assistance.
The Metro East kiosk is in the Illinois State Police District 11 headquarters located at 1100 Eastport Plaza in Collinsville. Services include assistance with submitting name or address changes, renewals and new applications online, taking a photo to upload to the application, assistance correcting rejected applications, and a computer to complete online applications and make updates to existing accounts.
"I urge residents to take advantage of the new kiosk in the Metro East if they are in need of assistance," Belt said.
Belt urges people to contact his office at 618-875-1212 for more information or visit the Illinois State Police's website.
###