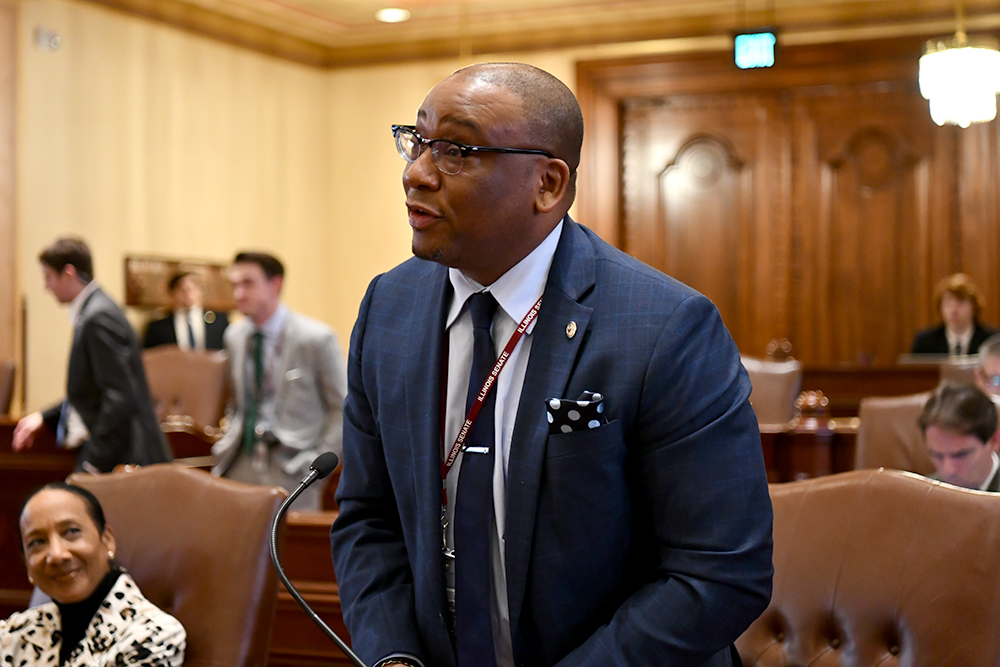 SPRINGFIELD – Illinois residents who have been awarded the Defense Superior Service Medal would be able to receive special license plates under an initiative sponsored by State Senator Christopher Belt (D-Centreville).
"It's important that we recognize these officers' commendable service, and allowing the Secretary of State to issue these special plates is one way we can show our thanks," Belt said. "These officers put their lives on the line for our country. It would be an honor for the State of Illinois to be able to give them this small token of our appreciation."
The Defense Superior Service Medal is the second highest award bestowed by the Department of Defense. Awarded in the name of the Secretary of Defense, the award is presented to members of the U.S. Armed Forces who perform "superior meritorious service in a position of significant responsibility."
Senate Bill 2497 passed the Senate Transportation Committee Tuesday and now heads to the Senate floor for further debate.