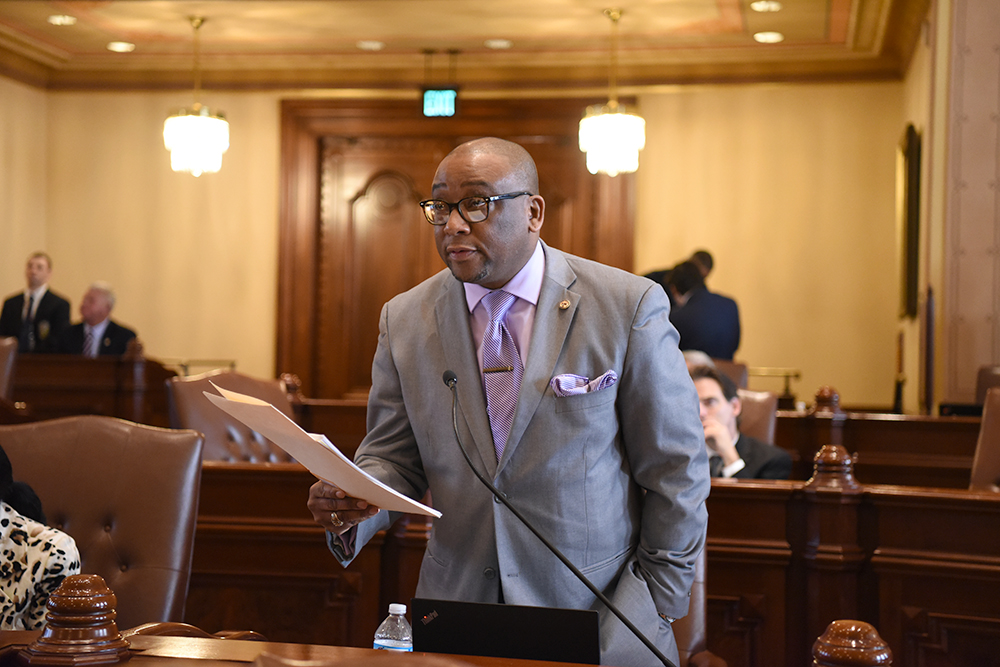 EAST ST. LOUIS – To help schools overcome obstacles caused by COVID-19, State Senator Christopher Belt (D-Centreville) supported a new package of legislation containing numerous measures to provide teachers and students with the tools they need to adapt during the current health crisis.
"Students have been deprived of many milestones, like proms and graduations, and remote learning hasn't been an easy transition for kids or teachers," Belt said. "This education package is an effort to provide schools with the resources they need to get through this difficult period."
The education package contains a number of measures to help students and teachers affected by the COVID-19 pandemic, including a one-year extension for educator license renewals, so teachers don't have to go through the renewal process while working remotely.
The legislation also allows mandatory tests to be taken remotely to enable students to take college readiness exams without risking their health.
Certain provisions relate to higher education during the pandemic. Under the new law, any grade of "pass," "credit" or "satisfactory" during the public health emergency is transferable and will fulfill prerequisite requirements for more advanced college courses.
It also modifies income requirements for the state's AIM HIGH education grant program, saying a student's income when they enter the program will remain their income for the duration of their inclusion in the program.
Senate Bill 1569 was signed into law Thursday.