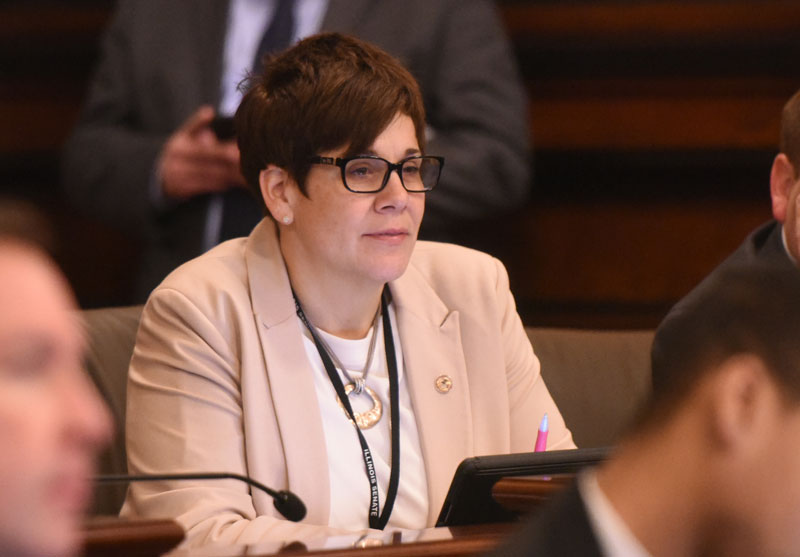 PLAINFIELD – The federal government is once again accepting applications for the Paycheck Protection Program, and State Senator Jennifer Bertino-Tarrant (D-Shorewood) is encouraging business owners to apply for PPP and other forgivable loans through the Small Business Administration.
"Many business owners – especially small, local business owners – are facing financial uncertainty they have never experienced before," Bertino-Tarrant said. "Some are understandably worried about not being able to provide for their families or their employees. Forgivable loans, like the Paycheck Protection Program, will allow them to get back on their feet without losing sleep over how they will pay back the borrowed money."
To help provide financial support to businesses, the Federal Treasury Department and the U.S. Small Business Administration extended the application period for the Paycheck Protection Program. Businesses can get up to $10 million in relief funding through the first come, first served program. Under the extended deadline, businesses must apply by Aug. 8.
The financial lifeline helps employers keep people on the payroll and pay overhead expenses. If used as intended, the loans don't have to be repaid.
More than 27,000 Illinois businesses have already taken advantage of the loans – saving an estimated 1.36 million jobs – according to the Small Business Administration.
PPP loans have an interest rate of 1% and can be fully forgiven if they are used for payroll costs, rent, utilities or interest on mortgages.
To find participating lenders, business owners and managers can visit the Small Business Administration's website, found here. A new Small Business Development Center recently opened at the Joliet Junior College. Businesses that need help applying for the program should visit the center.