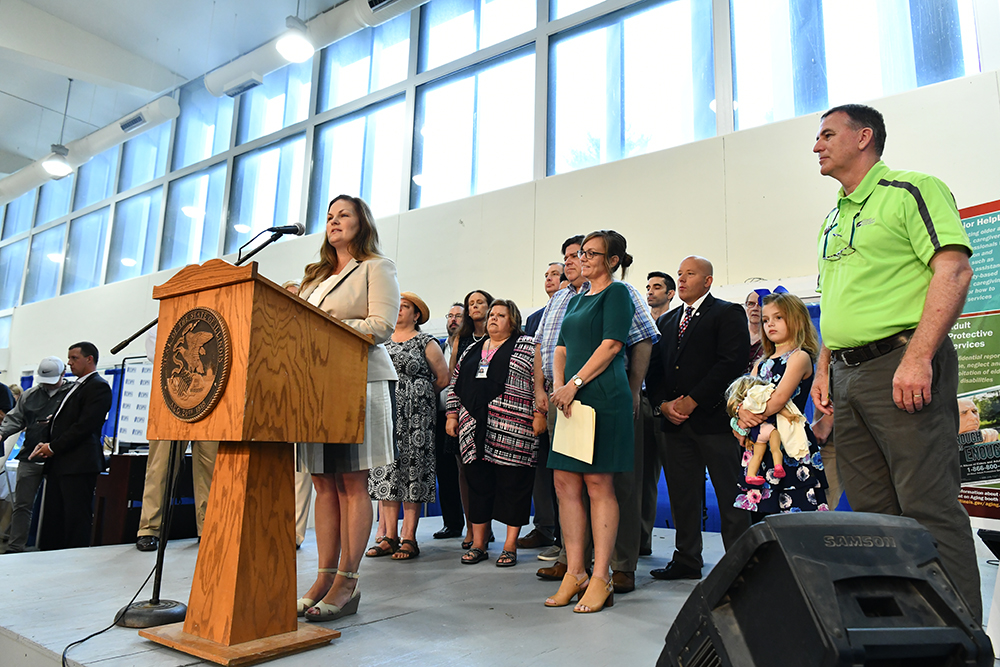 SPRINGFIELD – State Senator Rachelle Crowe (D-Glen Carbon) was recognized at a ceremony at the Illinois State Fair today for championing the Elder Abuse Task Force.
"Elder abuse was one heinous crime that always stuck with me during my time as a prosecutor," Crowe said. "So when I joined the Senate this year, I made it a priority to do something about it."
The priorities of the Elder Abuse Task Force are to study and report recommendations on senior mistreatment and protective services and laws.
According to the Illinois Department on Aging, abuse takes many forms and, in most cases, victims are subjected to more than one type of mistreatment. Elder abuse can include physical, sexual, or emotional abuse; confinement; passive neglect; willful deprivation; or financial exploitation.
"Just as I proudly stood against elder abuse in my previous profession, I will stand against it as a member of this task force," Crowe said. "I look forward to working directly to protect our elders."
Illinois is the ninth state to create an elder abuse working group.
The task force's first report is due Jan. 1, 2021.