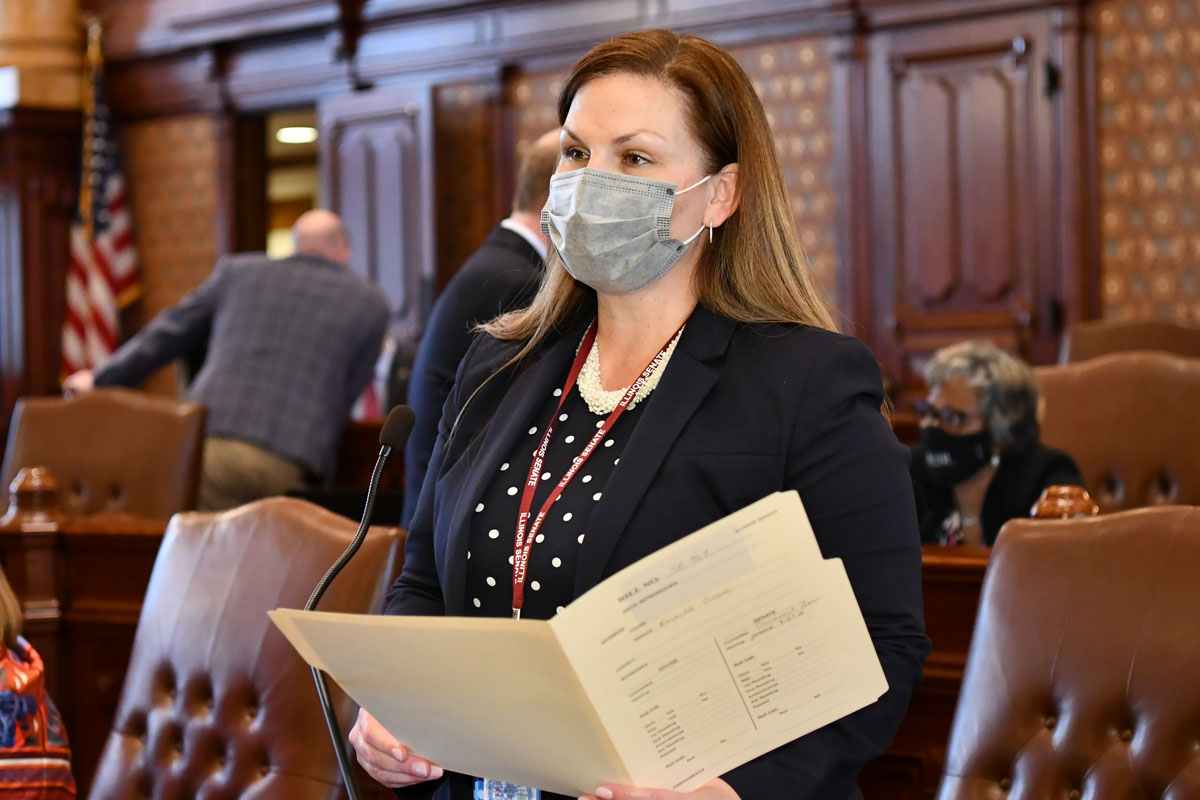 SPRINGFIELD – In an effort to educate residents on the risks associated with opioid dependence, State Senator Rachelle Crowe (D-Glen Carbon) co-sponsored legislation requiring the Illinois Department of Human Services (IDHS) to compile educational materials for patients who have been prescribed opioids.
"Educating residents on the dangers associated with opioid dependency is an effective way to prevent opioids from being misused and abused," Crowe said. "By authorizing IDHS to publish information through various multimedia paths, Illinois is working collaboratively to educate patients with opioid prescriptions before an addiction starts."
An initiative of the Illinois State Medical Society, the measure requires IDHS to develop and publish a list of opioid dependence risks on its website and in a pamphlet for pharmacists to distribute.
Since joining the Senate in 2019, Crowe has taken several steps to curb the opioid crisis in communities statewide.
"Exacerbated by the COVID-19 pandemic, the growing opioid epidemic continues to devastate families across Illinois," Crowe said. "Proactively educating residents on the dangers of opioid dependence is intended to stop addictions before they take hold."
House Bill 3355 passed the Senate Licensed Activities Committee Wednesday and will move to the full Senate for further debate.