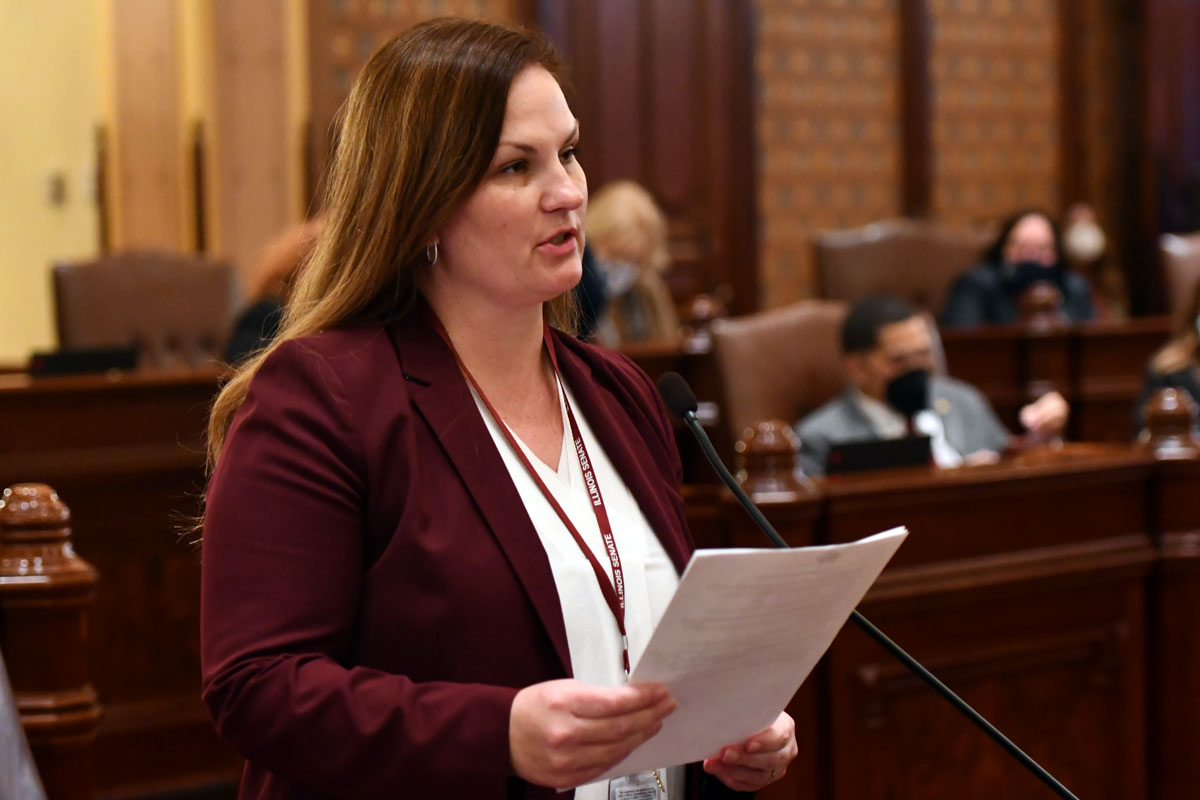 MARYVILLE – A new law in Illinois will assist law enforcement with investigating violent roadway crimes by expanding expressway camera technology to Madison and St. Clair counties. The new law passed with advocacy from State Senator Rachelle Crowe.
"To improve public safety in the Metro East, this law gives new tools to law enforcement to investigate reported roadway crimes such as gun violence or carjackings," said Crowe (D-Glen Carbon). "Illinois is also offering additional protections to motorists with the expressway camera expansion."
Filed under House Bill 4481, the new law permits cameras along State highways in Madison, St. Clair and 20 other additional counties throughout Illinois. The state's Fiscal Year 2023 budget includes $20 million to expand the technology statewide.
The Illinois State Police utilizes automated license plate readers for investigations and arrests on reported roadway crimes in the Chicagoland area, and the new Illinois law expands this technology to assist efforts across the state.
The law was signed Friday and is effective immediately.