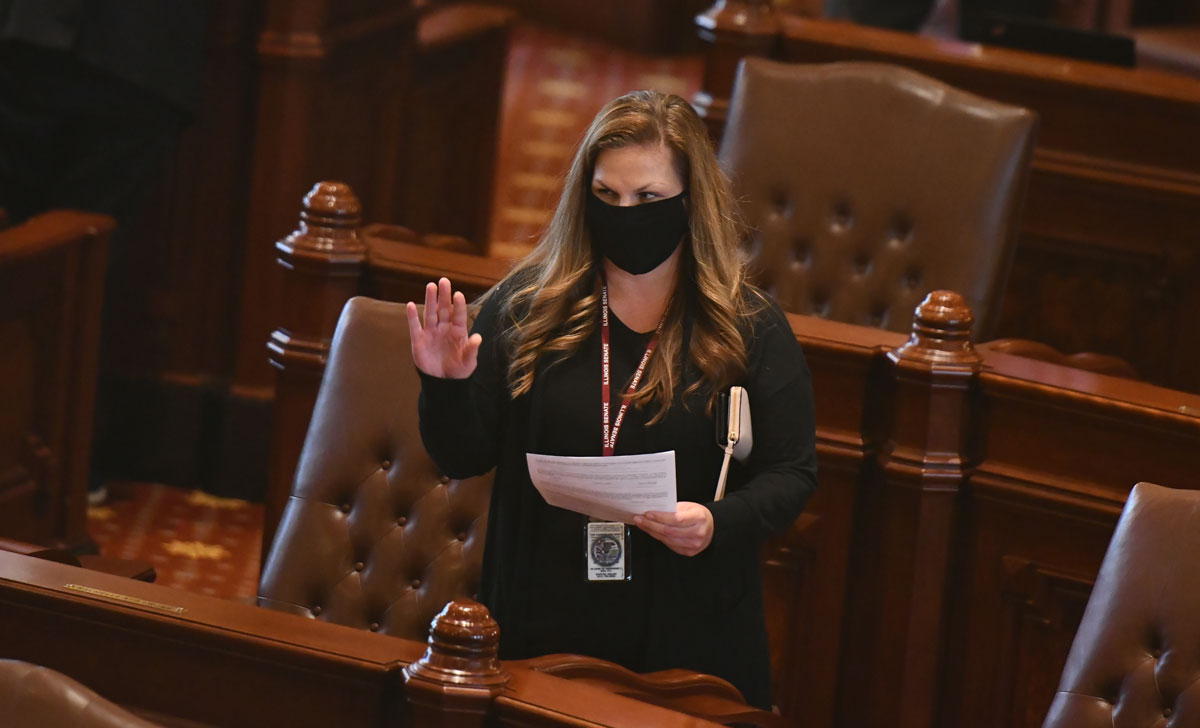 MARYVILLE – Realizing the financial devastation the COVID-19 pandemic continues to have on local communities, State Senator Rachelle Crowe (D-Glen Carbon) is relieved by the investments made for downstate Illinois in next year's budget, which the governor signed into law Wednesday.
"It's difficult to think of one department or industry that hasn't been hurt by the pandemic," Crowe said. "This budget recognizes our state's fiscal reality, while funding essential services in downstate Illinois' education institutions, health departments, businesses and local governments."
The FY 21 budget:
Continues to fulfill the state's commitment to fully fund P-12 and higher education, with an additional $12.7 million going to the Illinois State Board of Education,
Provides an additional $400 million for local health departments,
Gives over $200 million to help businesses effected by COVID-19 in downstate communities, and
Allocates $250 million in CARES Act funding for downstate local governments.
"With funding for businesses dependent on geographic location within state lines, investments will be seen in every corner of Illinois," Crowe said. "Grants and other resources are also secured specifically for daycare providers in an effort to provide much needed support when residents return to work."
In addition, the budget appropriates nearly $60 million in funding to the Department of Employment Security to address the challenges with the unemployment system, allowing the department to hire more staff for assistance on claims.
The FY 21 budget is effective July 1, 2020.