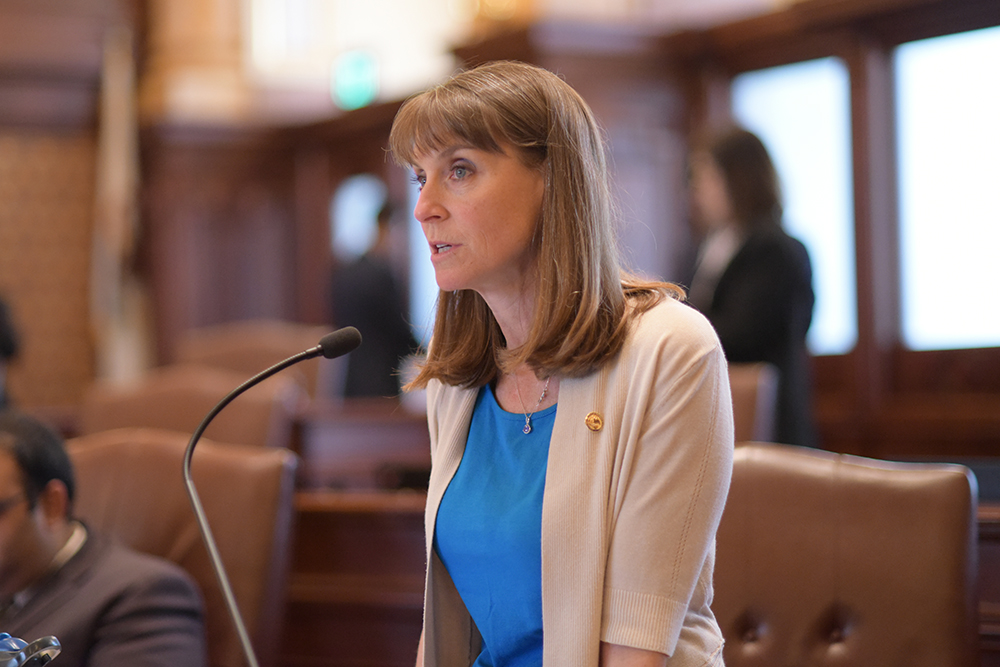 In an effort to make supportive housing for people with developmental disabilities more accessible throughout the state, the Senate Human Services Committee – led by State Senator Laura Fine (D-Glenview) – met with advocates to brainstorm ideas to improve Illinois' affordable and integrated housing opportunities.
"We want to make sure that everyone who lives in our state has the best opportunities we can possibly provide," said Senator Fine. "We need to find a way to allow people with disabilities to live in their own homes by providing the in-home support services they need to live happy, independent lives."
Senator Fine and the Senate Human Services Committee were joined by members of the Council on Developmental Disabilities and the Department of Human Services Wednesday to hear subject matter about supportive housing for people with disabilities.
The group also heard from Vincent Smith, a 28-year-old self-advocate who successfully lives on his own in Chicago. When Smith's mother died and he was faced with choosing where to live, Smith said he knew he wanted to remain in a community among his non-disabled peers.
"I've now lived in an accessible apartment for a year," Smith told the committee. "I receive home services that allow me to have a provider at my home when I need one, but I can also live in the community on my own. Living in my own apartment allows me to decide what my day will be like and how I want to live."
Senator Fine said the meeting has provided a road map for lawmakers to know what steps need to be taken in order to provide a better life for people with developmental disabilities, while simultaneously saving the state money that can go toward other programs.