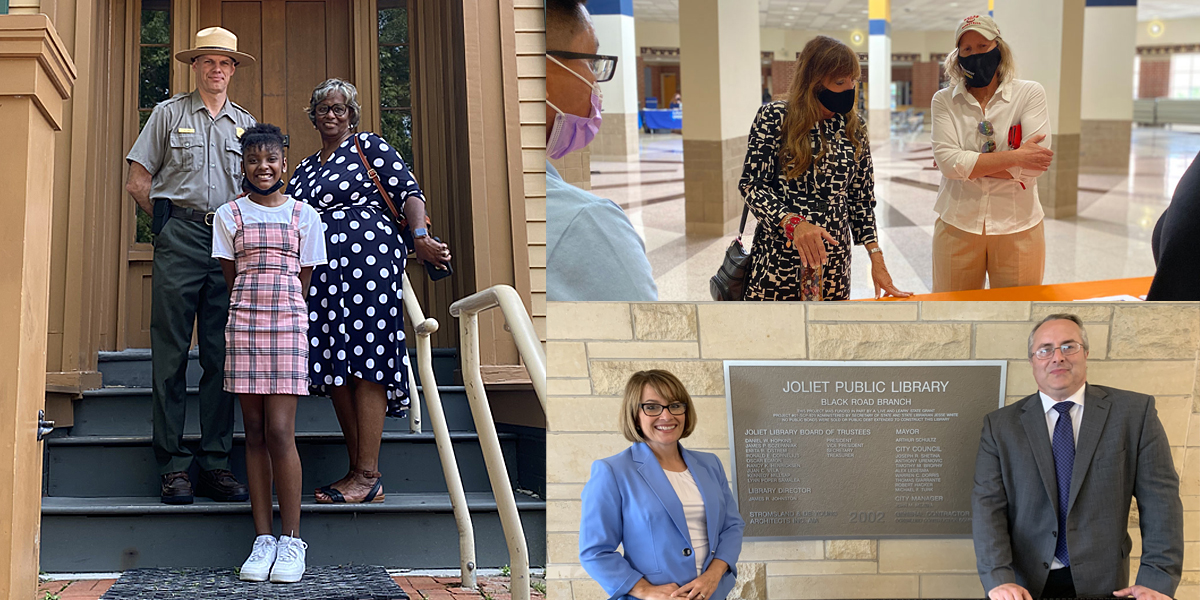 Illinois Senate Democrats understand the importance of working in their community to best understand the needs of their constituents. Last week, they engaged with residents throughout the state through a variety of events.
To help combat some of the stress so many have felt over the past year, State Senators Linda Holmes (D-Aurora) and Laura Ellman (D-Naperville) hosted a Mental Wellness Fair to provide mental health resources to their community.
"This past year was tough on many of us," Holmes said. "It is essential that we help provide our community with information about how to address their mental health needs and find tools to make adjustments in their lives for the better."
The event featured various local partners like 360 Youth, NAMI DuPage, the Will County Office of Substance Use Initiative and more.
"It is vitally important that people have access to mental health services," Ellman said. "I am grateful that our event helped connect members of our community with incredible organizations offering helpful and life-saving resources."
In Joliet, State Senators John Connor (D-Lockport) and Meg Loughran Cappel (D-Shorewood) hosted a town hall to give local residents a legislative update and receive feedback on important issues in their community.
"I'm grateful to the community members who took the time to come speak with us and ask us the hard questions," Connor said. "These discussions are not only my favorite part of being a legislator, they're vital to the legislative process and ensuring that local needs and interests are brought to the table in Springfield."
At the event, Senators Connor and Loughran Cappel updated residents on legislation they worked on this spring, and attendees had the opportunity to ask questions about issues that were important to them.
"It's always a pleasure to get together with the people we represent and get to the heart of what matters most to them," Loughran Cappel said. "I'm proud to be able to represent such a vibrant community, and I can't stress how important their feedback is. The work I do every day, both here at home and down in Springfield, is shaped by the members of our community and the issues that are impacting them."
State Senator Doris Turner (D-Springfield) took some time on Wednesday to accompany local middle schooler, Sydney, on a tour of the Capitol building as well as other local historic sites in Springfield including Abraham Lincoln's Springfield home and Lincoln's tomb.
"Sydney told me that she was interested in becoming a state legislator someday, so it was an honor to be able to take her around and introduce her to life around the Capitol," Turner said. "Interacting with the future leaders of our state is so inspiring, and we had a great time visiting some of the local Lincoln sites."
Learn more about what the Illinois Senate Democrats are doing on our Facebook, Twitter, and Instagram pages.