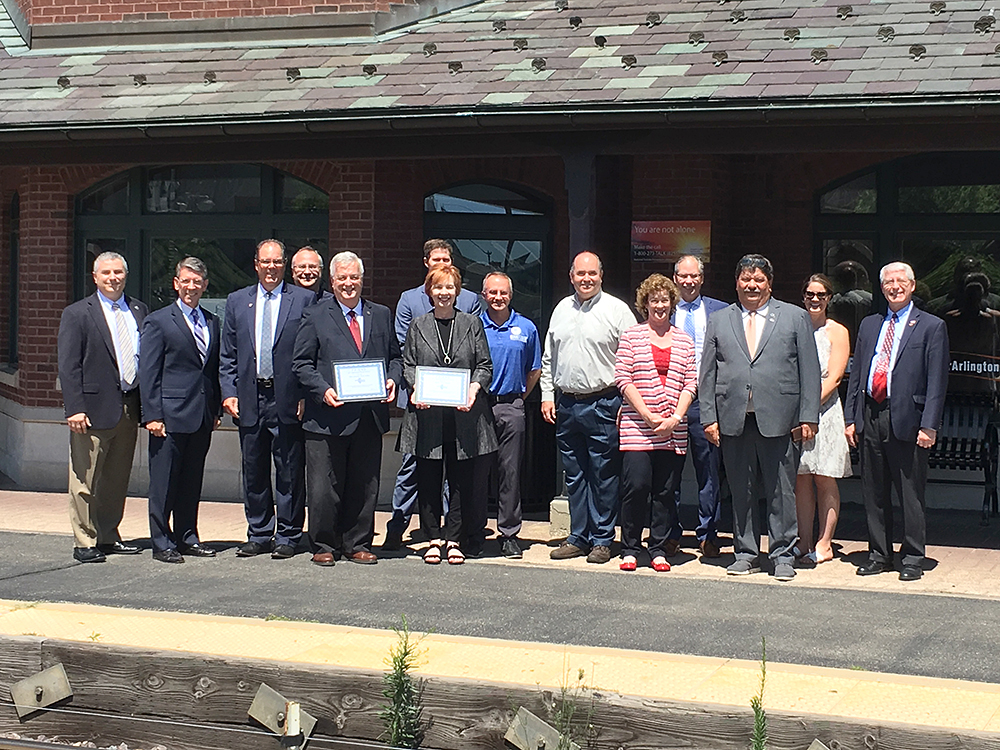 ARLINGTON HEIGHTS – For their efforts to finalize the state's first capital construction plan in a decade, State Sen. Ann Gillespie (D-Arlington Heights) and State Rep. Mark Walker (D-Arlington Heights) were given the Friend of Infrastructure Award by the Transportation for Illinois Coalition today.
TFIC, an umbrella organization of business, labor and transportation groups that have advocated for transportation investment for nearly 20 years, has worked closely with lawmakers in Springfield on the state's Rebuild Illinois program. Funding shortfalls over the past decade caused many problems with Illinois' transportation system, including poorly maintained roads and bridges and outdated public facilities.
"Our transportation system has been neglected for too long," said Sen. Gillespie. "The capital plan will invest in roads and bridges along with over $1 billion in rail projects that will support commuters. This investment in rail transit will allow commuters to save costs on their personal vehicles, have positive impacts on our environment and give businesses more opportunities to thrive."
Rebuild Illinois invests $45 billion into the state's economy to fix aging infrastructure across the state. According to estimates from the Governor's Office, the Village of Arlington Heights will receive just short of $3 million in state funds as part of the program.
"After Illinois' recent history of dysfunction, the historic and bipartisan vote for infrastructure investment sends a strong and positive message to residents and taxpayers," said TFIC Managing Director Jennifer Morrison. "Elected officials believe in Illinois and its future and are here to make sure investments that benefit all citizens are made in a responsible way."