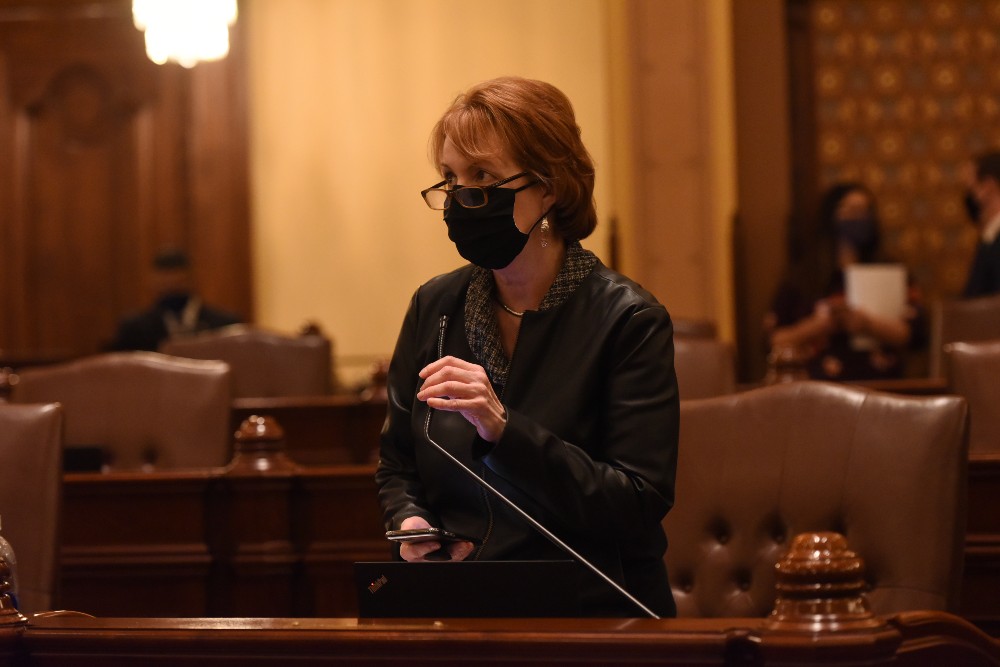 ARLINGTON HEIGHTS – To address disparities in health outcomes further highlighted by the COVID-19 pandemic, State Senator Ann Gillespie (D-Arlington Heights) passed legislation out of the Illinois Senate that would foster greater coordination and bolster services offered by hospitals in underserved communities.

"The only way to get us through this pandemic is to improve health outcomes in the communities most affected by the virus," Gillespie said. "Transforming our health system to increase access and make quality care affordable will alleviate the generations-long disparities we see today."


Senate Bill 1510 would create a new hospital and health care transformation program supported by an annual funding pool of up to $150 million, depending on federal matching. The legislation ensures that hospitals receive stable funding while working to address systemic disparities, partner with other local hospitals providing specialty care and workforce development.

Last year Senator Gillespie invited members of the bipartisan Medicaid Working Group on a series of safety-net hospital tours to see first-hand the role of those facilities in underserved areas. These hospitals, along with other health care providers that address health care disparities, are prioritized for funding under the legislation.

Senate Bill 1510 passed both chambers and awaits the governor's signature.