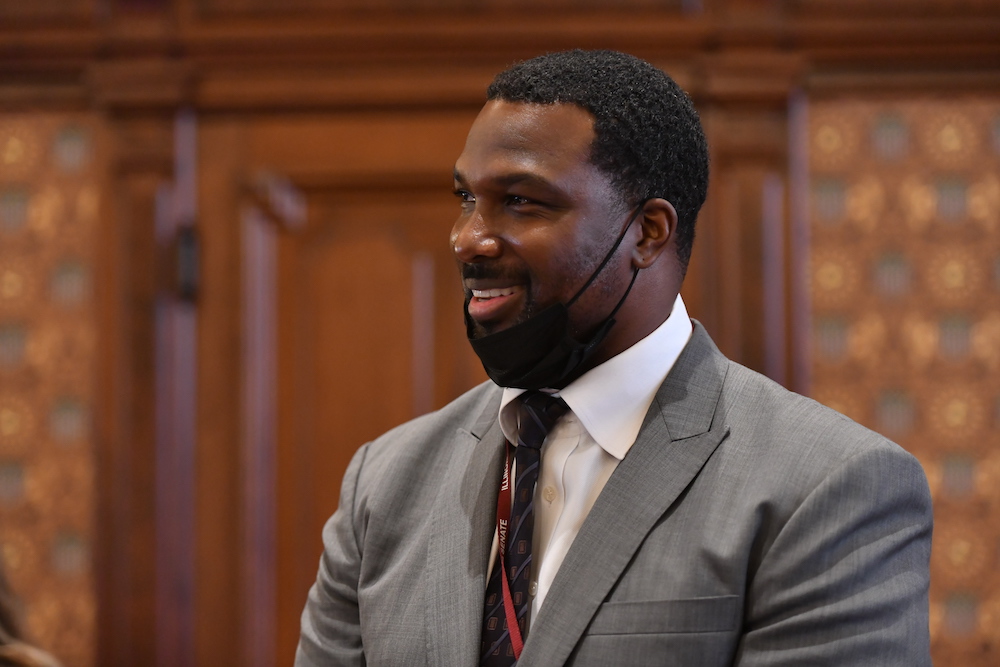 HARVEY – State Senator Napoleon Harris III is proud to announce the rehabilitation of Wood Street in the South Suburbs through the state's multi-year infrastructure plan.
"It is a bittersweet feeling to be one of the reasons why a street I grew up on is going to be restored," said Harris (D-Harvey). "I lived right on Wood Street, and I am proud to see that our infrastructure plan is rebuilding communities and creating an equitable transportation system for all."
Improvements to Wood Street will consist of roadway development, replacement of existing traffic signals, railroad crossings upgrades, modern storm sewer system, up-to-date roadway lighting and new landscaping.
This project is part of IDOT's multi-year plan, a $34.6 billion investment in construction projects for the next six fiscal years.
The $34.6 billion will go to highway reconstruction and preservation, bridge improvements, strategic expansion, system support such as engineering and land acquisition, and safety and system modernizations. Over six years, the funding will be dispersed to improve more than 2,500 miles of roads and nearly 10 million square feet of bridges.
"Whether it's paving our streets, improving lighting, building sidewalks or just improving road safety, our multi-year infrastructure plan helps our communities move forward while building an equitable transportation system for all," said Harris. "All of our streets are a crucial link in our neighborhood, especially Wood Street, which is why we are enhancing its safety for all of our families in Harvey, Dixmoor, Riverdale and surrounding communities."