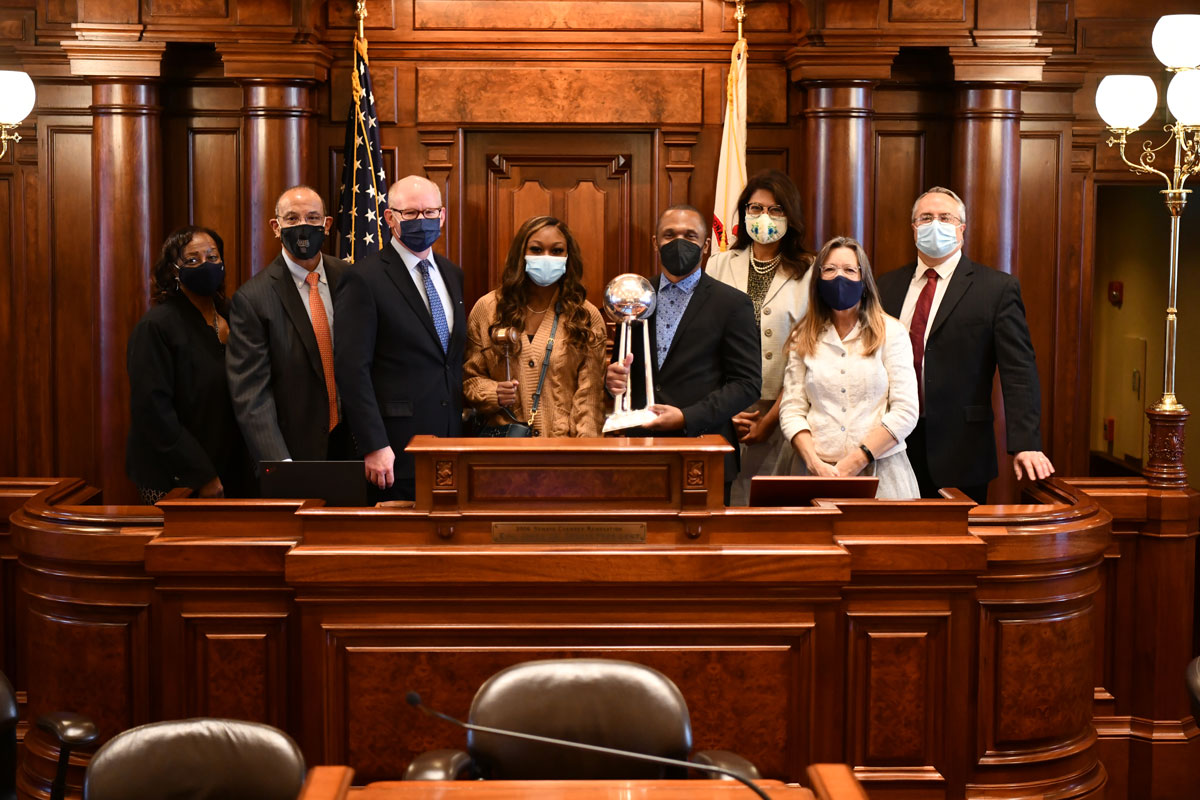 SPRINGFIELD – Members of the Illinois Senate Democratic Caucus eagerly welcomed associates of the WNBA champion Chicago Sky to the state capitol Tuesday morning.
Senate President Don Harmon (D-Oak Park) and Senators Melinda Bush (D-Grayslake), Mattie Hunter (D-Chicago), Dave Koehler (D-Peoria), Robert Peters (D-Chicago) and Karina Villa (D-West Chicago) posed with the championship trophy and spoke with Chicago Sky guard Dana Evans, owner John Rogers, head coach James Wade and Chief of Staff Victoria Watkins.
The Chicago Sky made national headlines when they won their first ever WNBA championship on Oct. 17, defeating the Phoenix Mercury three games to one. The team received accolades from Illinois legislators as well as former President Barack Obama. Coach James Wade is now the third Black male head coach to win a WNBA championship.