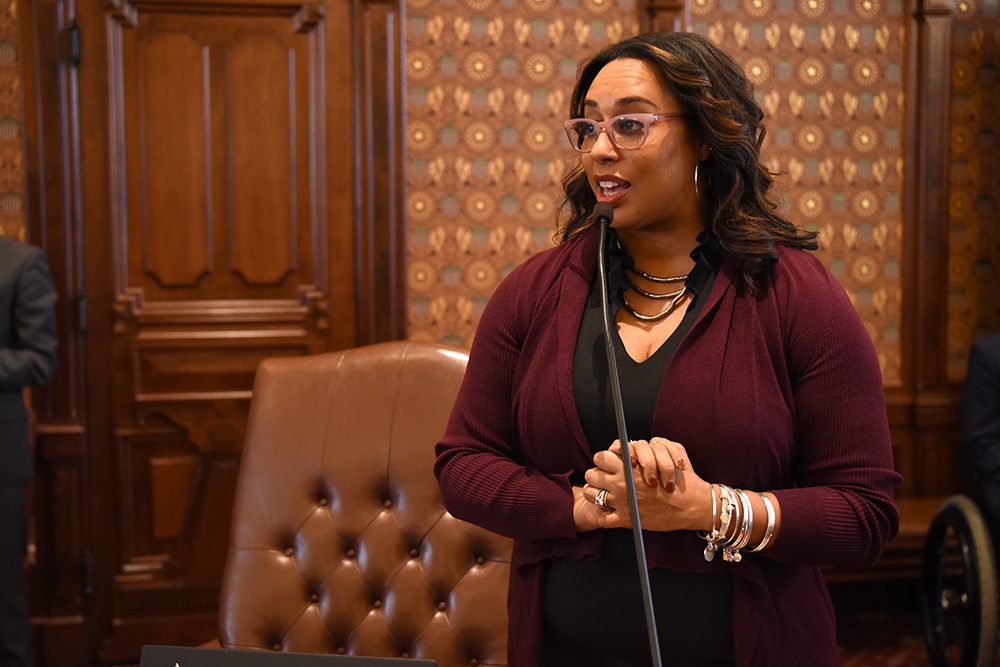 SPRINGFIELD – Jurors in Illinois who are LGBTQ will no longer be able to be excluded from jury service simply because of their sexual orientation or gender identity under a new law signed recently by Gov. Pritzker that was passed by State Senator Toi Hutchinson (D-Chicago Heights).
"Ensuring jury pools represent the diversity of Illinois is a vital part of ensuring our criminal justice system is fair," Hutchinson said. "Allowing jurors to be excluded simply because of who they love or who they are flies in the face of the kind of criminal justice reforms we are all working toward."
Hutchinson's new law, contained in Senate Bill 1378, ensures LGBTQ jurors cannot be excluded from jury service simply on the basis of their sexual orientation or gender identity.
In 2014, the 9th United States Circuit ruled that sexual orientation cannot be used as the sole basis for exclusion of a juror, protecting lesbian, gay, and bisexual individuals from being excluded on jury panels. Since Illinois sits in the 7th United States Circuit, however, that ruling didn't apply to the state.
In 2018, the American Bar Association adopted a resolution urging state government to include LGBTQ individuals in jury service non-discrimination protection.
"Serving on a jury is a fundamental obligation of American democracy. Now, like other pro-equality states, Illinois will protect LGBTQ people from discrimination in jury service," said Michael Ziri, Director of Public Policy at Equality Illinois, the state's civil rights organization for LGBTQ people. "This new law will bring our judicial system nearer to eliminating discrimination and ensuring equal protection under the law. We thank Senator Hutchinson for her leadership on this measure and her dedication to ensuring the equal treatment and inclusion of LGBTQ Illinoisans."
Senate Bill 1378 takes effect on Jan. 1, 2020.