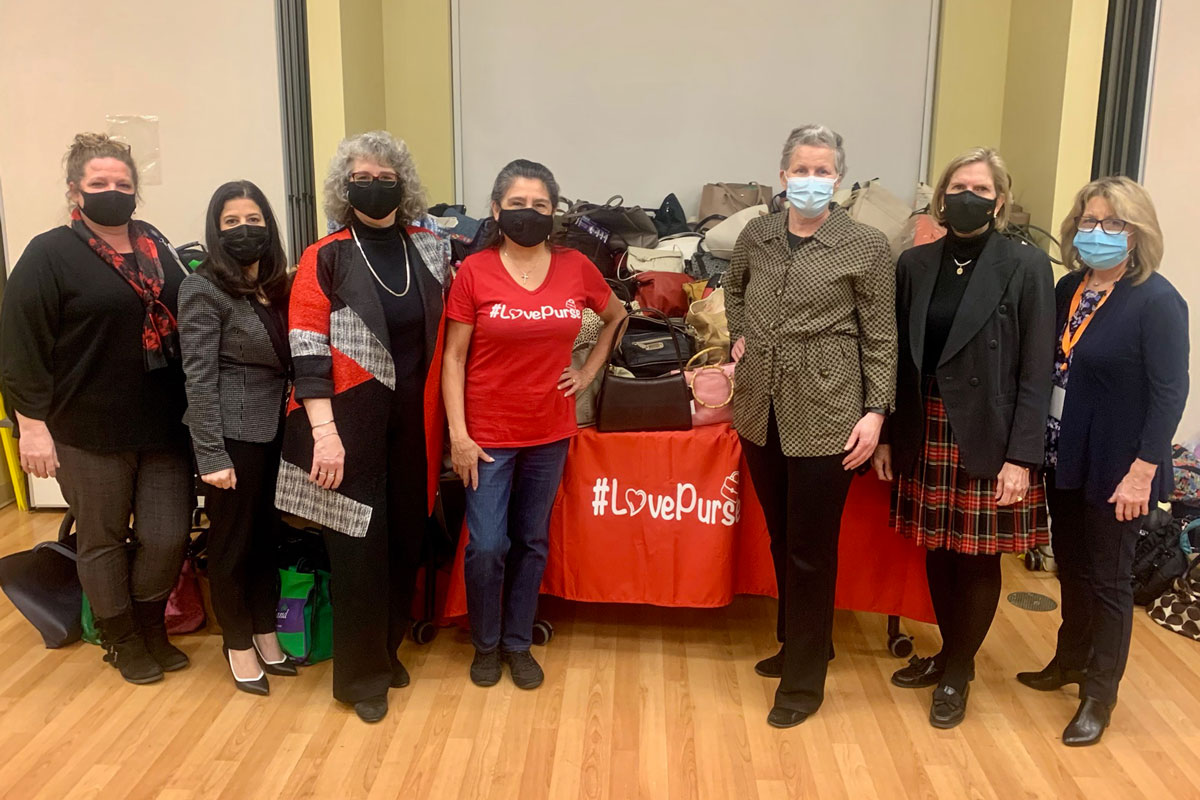 DOWNERS GROVE – Following a month-long donation drive, State Senators Laura Ellman (D-Naperville) and Suzy Glowiak Hilton (D-Western Springs) dropped off more than 325 purses full of personal care items to the Downers Grove Community Center.
"I would like to extend my sincere thanks to all the members of our community who took the time to make a donation in support of our neighbors in need," Ellman said. "Especially around the holidays, it's important to remind survivors of domestic abuse that there's a whole community behind them."
The drive was held through #LovePurse, an initiative that collects purses filled with personal care items, toiletries, menstrual products and notes of encouragement to distribute to women in need and survivors of domestic violence.
"When neighbors are experiencing hardship, generosity from community members is critical to building a lasting support network," Glowiak Hilton said. "From the bottom of my heart, thank you all for your donations and for helping us uplift survivors of domestic violence."
At the time of the drop off, nearly 150 purses had already been donated to the community center, bringing the total to just shy of 475. The purses will be distributed to those in need throughout the holiday season and into the new year.