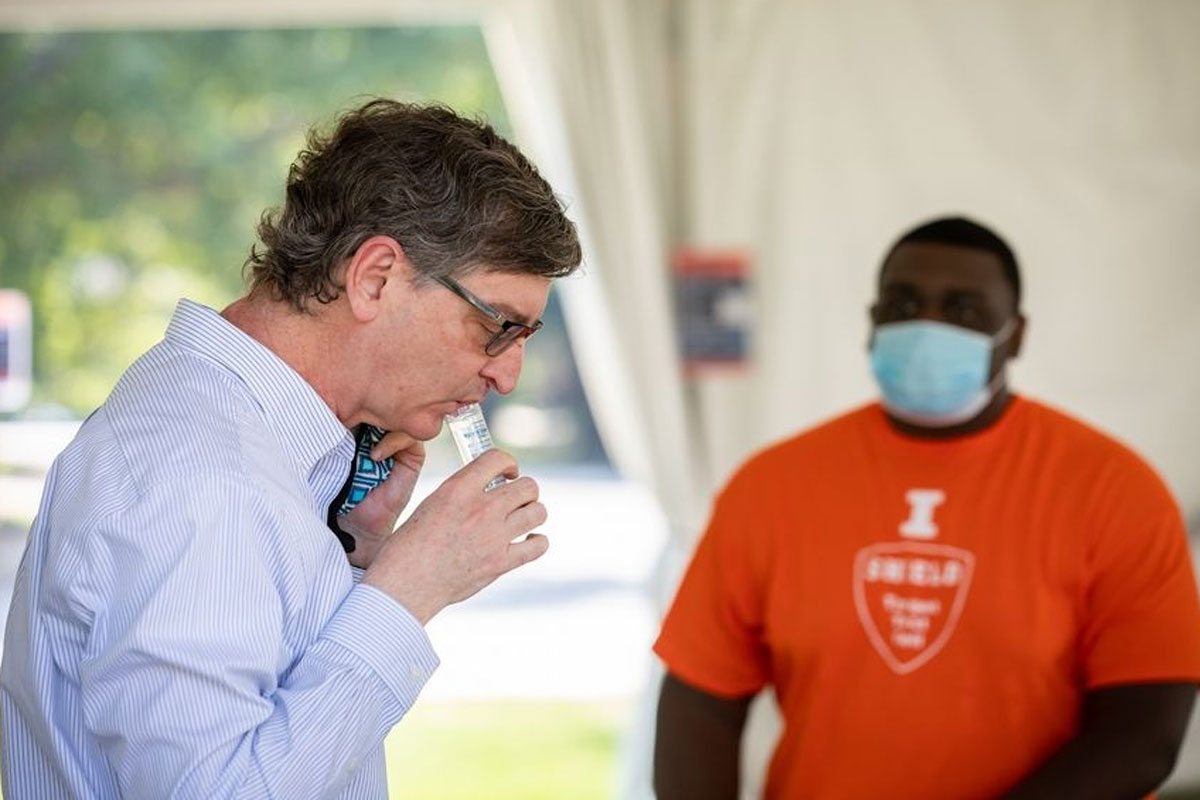 The Illinois Senate Higher Education Committee is set to discuss the progress toward making the U of I's state-of-the-art COVID-19 test, which uses saliva rather than a nasal swab, available to all of Illinois' public universities at its meeting Monday.
"The U of I proved its mettle as a world-class research institution by developing a saliva test which is helping to keep COVID-19 cases at its campuses to a minimum," said Pat McGuire, chair of the Senate Higher Education Committee. "My colleagues and I are eager to learn when the saliva test will be available at Illinois' eight other public universities so students at those schools can safely resume full-scale in-person learning."
The committee is also set to hear an update on the Discovery Partners Institute, a long-term U of I project aimed at business and economic development in partnership with the university.
"The U of I's planned Discovery Partners Institute--billed as 'the Silicon Valley of the Midwest'--now has nearly $1 billion in state and private money behind it," McGuire said. "It may well lead to groundbreaking scientific discoveries. But will it lead to jobs for average Illinoisans? We're eager to find out."
WHAT: Illinois Senate Higher Education Committee hearing on U of I's rapid COVID saliva test
WHO: Members of the Senate Higher Education Committee, representatives of the University of Illinois
WHEN: Monday, Dec. 14, 1 p.m.
WHERE: The committee will meet virtually. Proceedings will be streamed live at https://ilga.gov/senateaudvid.asp. The link will become active at 1 p.m.