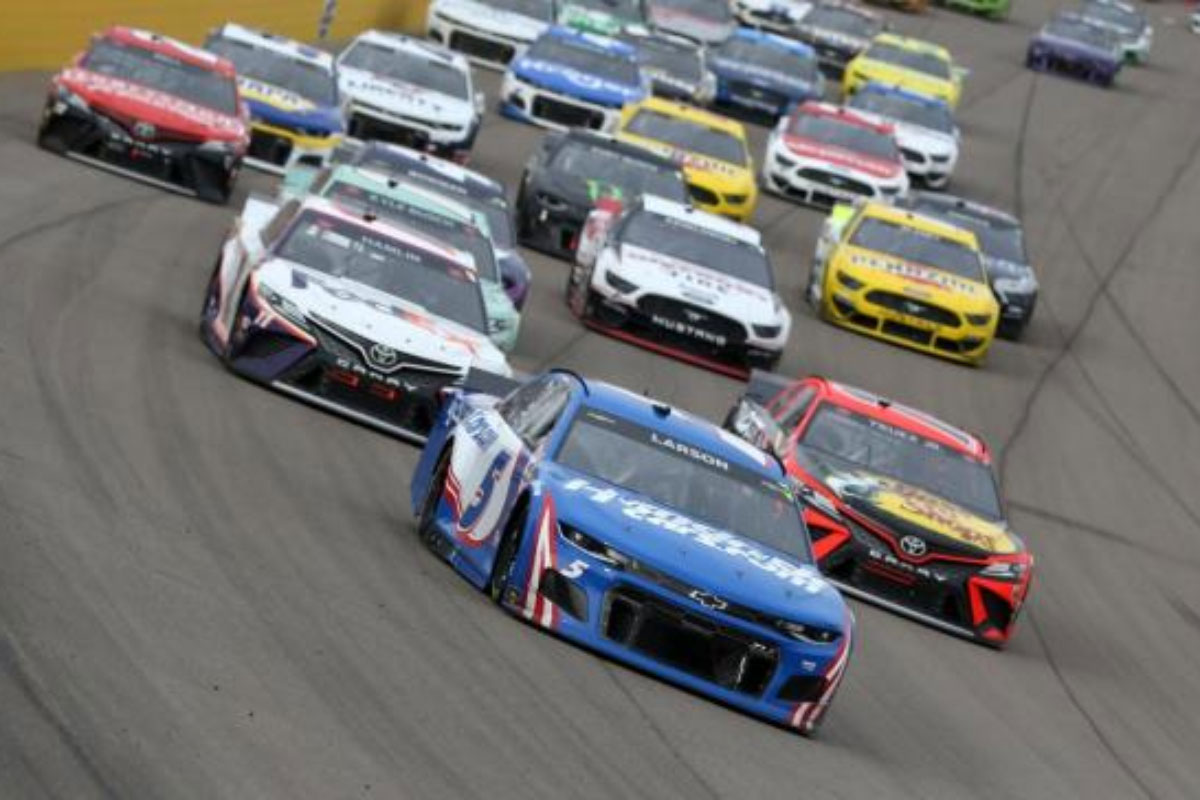 MADISON – With the upcoming NASCAR Cup Series race at World Wide Technology Raceway, State Senators Christopher Belt (D-Swansea) and Rachelle Aud Crowe (D-Glen Carbon) attended the race's official name announcement, Enjoy Illinois 300, sponsored by the Illinois Office of Tourism.
"I am proud to represent the great city of Madison and the hardworking community that lives here," Belt said. "This raceway has made essential investments over the years to become what it is today – a place that brings diversity, revenue and excitement together. The upcoming race will have an enormous economic boost for our community and the Metro East that will uplift local businesses, hotels, restaurants and more."
The NASCAR Cup Series is enjoyed by millions of viewers across the globe nearly year-round – at the track, on television and through robust digital platforms. These events are credited with delivering millions of dollars annually to host communities. An economic impact study recently completed by the Rawlings Sports Business Management Department at Maryville University projects that this NASCAR Cup Series event will produce at least $60 million in economic impact for the region, attracting more than 83,000 fans.
"The Illinois tourism and hospitality industries are working towards recovery following the pandemic," Crowe said. "By bringing the NASCAR cup series to the Metro East this summer, our state is solidifying its commitment to supporting regional development and driving economic growth throughout the area."
Race week will officially kick off on Thursday, June 2 with a NASCAR hauler parade through downtown St. Louis, which will cross the Mississippi River and arrive at the track, officially commencing the start of Cup Series race festivities. The event will bring together communities in both states to celebrate the arrival of the NASCAR Cup Series drivers and teams.
Visit World Wide Technology Raceway's website for more information about the upcoming Enjoy Illinois 300 NASCAR Cup Series Race.