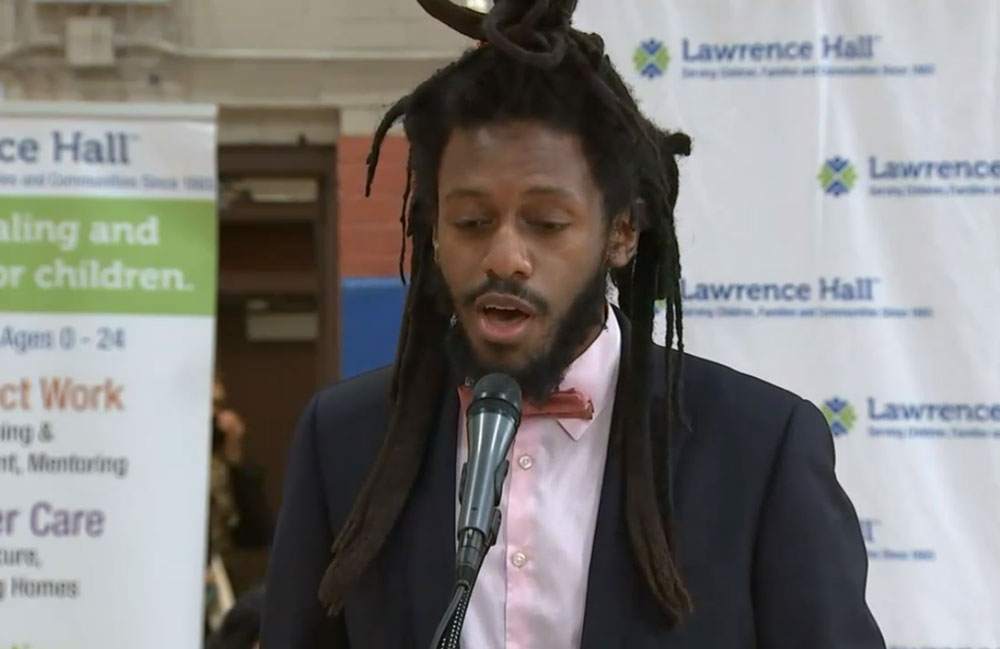 SPRINGFIELD – To bring more resources to the health and wellbeing of children across Illinois, members of the Illinois Senate Democratic Caucus helped launch the Children's Behavioral Health Transformation Initiative alongside Governor JB Pritzker.
"Today is a big day for our children, and I am glad that Governor Pritzker is taking this step in bringing together state agencies to coordinate efforts across the government and the state toward better mental health for our children," said Senator Mike Simmons (D-Chicago). "I also am very happy that our very own 7th District agency, Lawrence Hall, will play a major part in the transformation."
There are many existing state programs for children with behavioral health issues, such as psychiatric care, outpatient mental health and behavioral health treatment, intensive outpatient programs, and residential or inpatient programming. However, the lack of coordination between state agencies in the past has allowed children with the greatest needs to fall through the cracks and not receive these essential treatments, or be denied access to them due to financial constraints
To address this oversight, the initiative announced Friday will work with multiple agencies to ensure young people with significant behavioral health needs receive the community and residential services they need to have the highest quality of life. For example, the initiative will examine eligibility requirements for levels of care, allocation of resources to meet needs within existing programs, barriers to inter-agency coordination, and more. This will ensure more children with behavioral health issues will have access to care that will improve their quality of life.
"This partnership is transformative for children and families seeking mental and behavioral health care in Illinois," said Senator Laura Fine (D-Glenview). "The commitment of the Governor and the Legislature to children's behavioral health will bring needed care throughout the state. As the chair of the Senate Mental and Behavioral Health committee, I have been a longstanding advocate of this issue, and I am excited to see how this new partnership will positively impact children and families in our communities."
The General Assembly has worked tirelessly to increase coordination throughout the state government, and to improve systems that assist Illinois' most vulnerable residents, especially children, and this Initiative is the latest of these efforts. Members of the Democratic Caucus are confident that this initiative will lead to more children with behavioral and mental health issues to get necessary treatment and be able to thrive with these conditions.
"Children across Illinois have far too long paid the price for a lack of comprehensive mental and behavioral health care in this state," said State Senator Karina Villa (D-West Chicago).
###