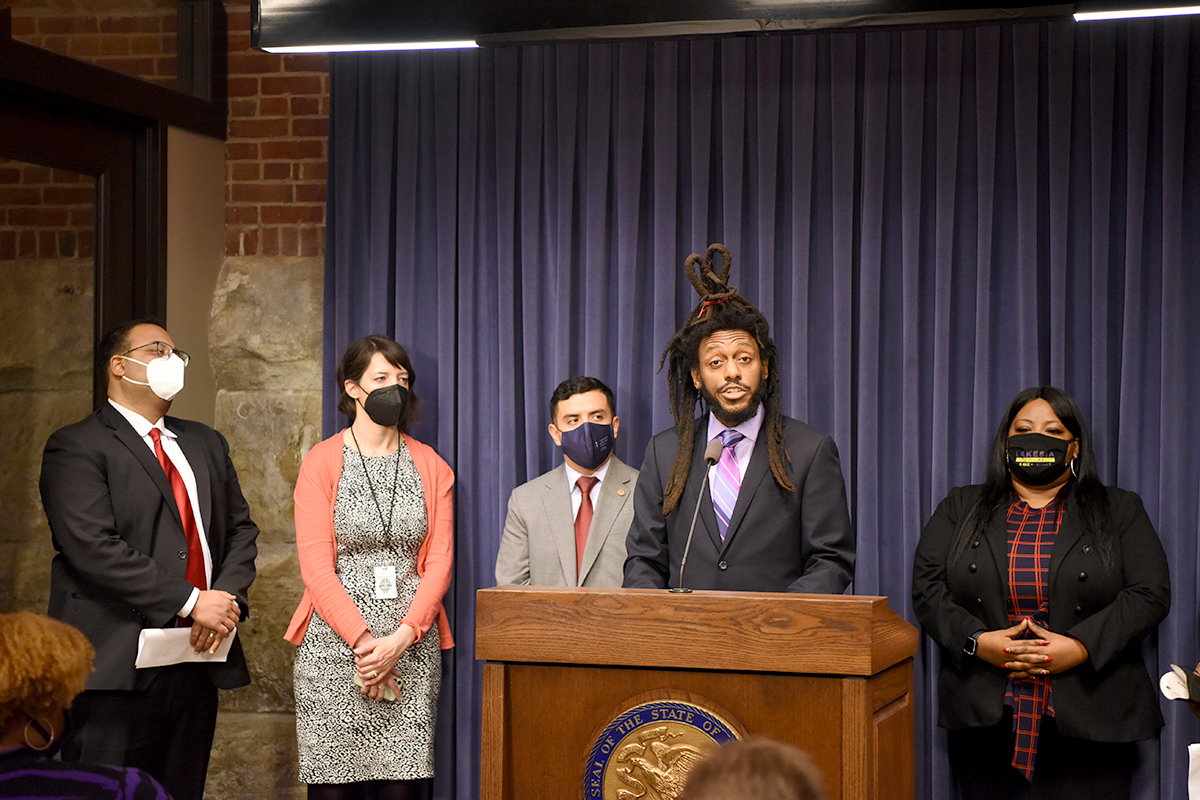 SPRINGFIELD – To support Illinois homecare workers who endured a great burden during the pandemic, Senate democrats are proposing a measure to deliver a $1 per hour raise to bolster the homecare workforce.
"It is our duty as lawmakers to ensure that our seniors are taken care of and our responsibility to provide for the workers who care for them," Simmons said. "A stable, consistent homecare workforce is vital for this entire state."
As of 2022, Illinois currently has approximately 100,000 seniors that require homecare assistance from a professional. According to SEIU, the state's leading service employee labor group, the population of people over the age of 65 will grow by one third by 2025.
Simmons is spearheading the measure in the senate to provide an increase in wages to homecare workers to help build a durable and robust homecare workforce.
"When you look at the turnover rates of this industry, we cannot not do this," Senator Ram Villivalam (D-Chicago) said in Thursday's press conference. "If we do not have a robust workforce, seniors will be forced to go into a nursing home which is four times more expensive on average compared to at-home care."
"We are here to ensure a robust an equitable economy for us all," said SEIU-HCII President Greg Kelley at Thursday's press conference. "I am optimistic that we have taken the first steps toward recognizing the contributions of our health care workers, who we have all called essential workers."
Senate Bill 4030 awaits further consideration.