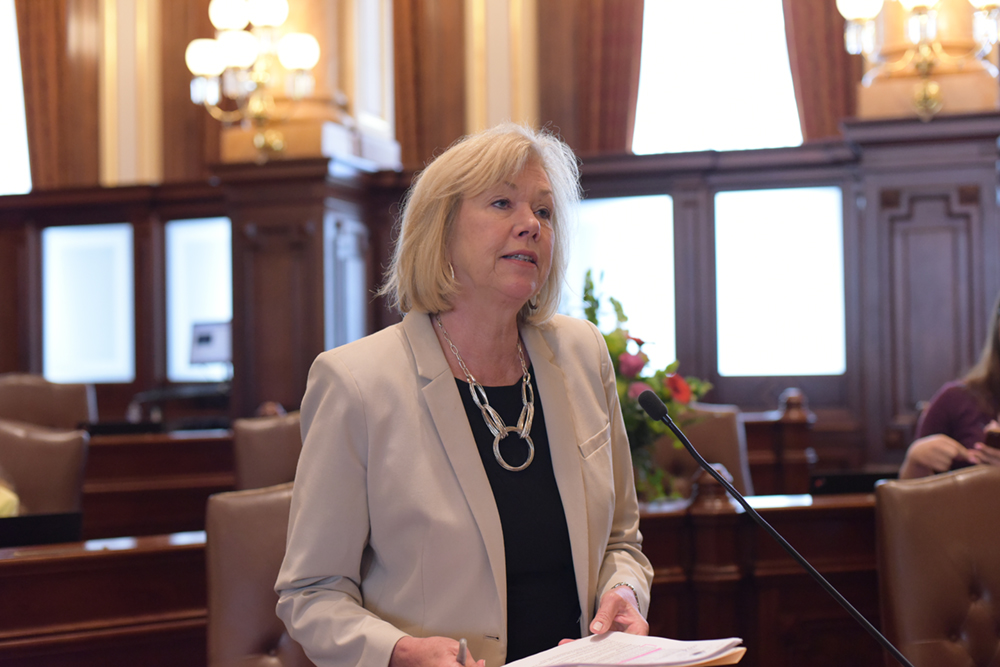 SPRINGFIELD – News that Land of Lincoln Goodwill in Springfield is laying off dozens of workers with disabilities without a valid explanation is drawing concern from State Senator Julie Morrison (D-Deerfield).
"It is disheartening that Goodwill would use false excuses to terminate the employment of reliable, hardworking staff with disabilities in Illinois," Morrison said.
Morrison – who is chair of the Senate Human Services Committee and founder of the Special Needs Caucus – passed a series of measures this year aimed at increasing state employment of individuals with disabilities, all aimed at breaking down the barriers to employment.
Sharon Durbin, the President and Chief Executive Officer at Land of Lincoln Goodwill in Springfield, communicated to laid off employees the reason for their job loss was due to the state's recent enactment of a minimum wage increase. Because they hire workers with disabilities, however, Goodwill is permitted by the U.S. Department of Labor to pay these workers below the minimum wage. In addition, the first increase in Illinois' minimum wage will not take effect until January 1, 2020.
According to a recent WCIA report, Sharon Durbin's salary at Land of Lincoln Goodwill is more than $160,000.
In 2018, Goodwill received nearly $400,000 in state grants and contracts solely to be used for workers with disabilities.
"What are these contracts going toward if not for the employment of individuals with disabilities?" Morrison said. "That is something we will be looking into. We need Goodwill to return to its mission of working to lift up those experiencing barriers to employment, especially those with disabilities."