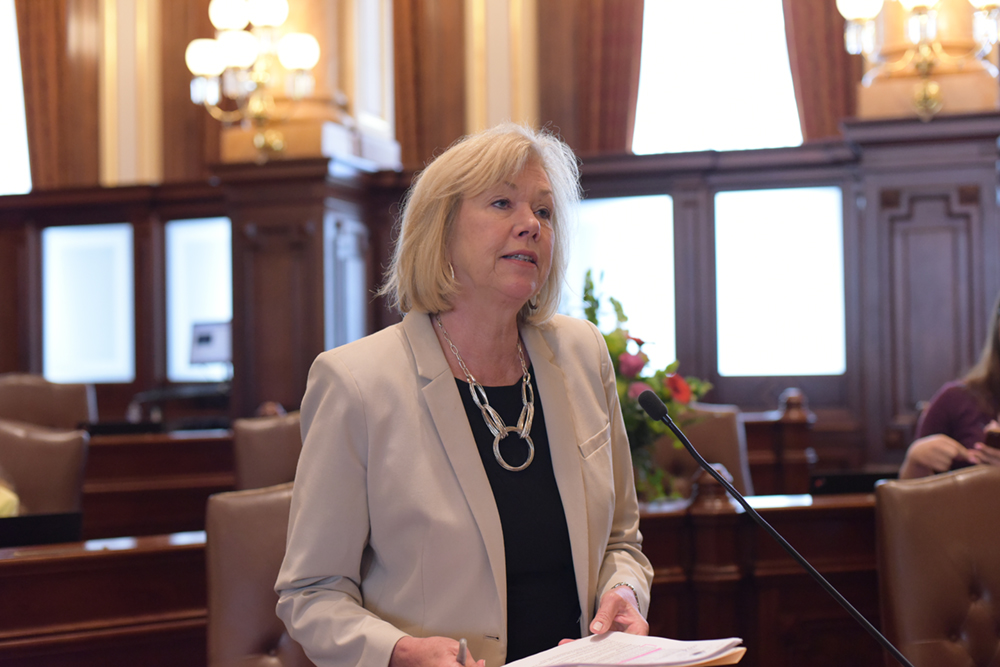 SPRINGFIELD – News that Land of Lincoln Goodwill in Springfield is laying off dozens of workers with disabilities without a valid explanation is drawing concern from State Senator Julie Morrison (D-Deerfield).
"It is disheartening that Goodwill would use false excuses to terminate the employment of reliable, hardworking staff with disabilities in Illinois," Morrison said.
Morrison – who is chair of the Senate Human Services Committee and founder of the Special Needs Caucus – passed a series of measures this year aimed at increasing state employment of individuals with disabilities, all aimed at breaking down the barriers to employment.
Read more: Morrison concerned with high-paid CEO while workers with disabilities lose employment