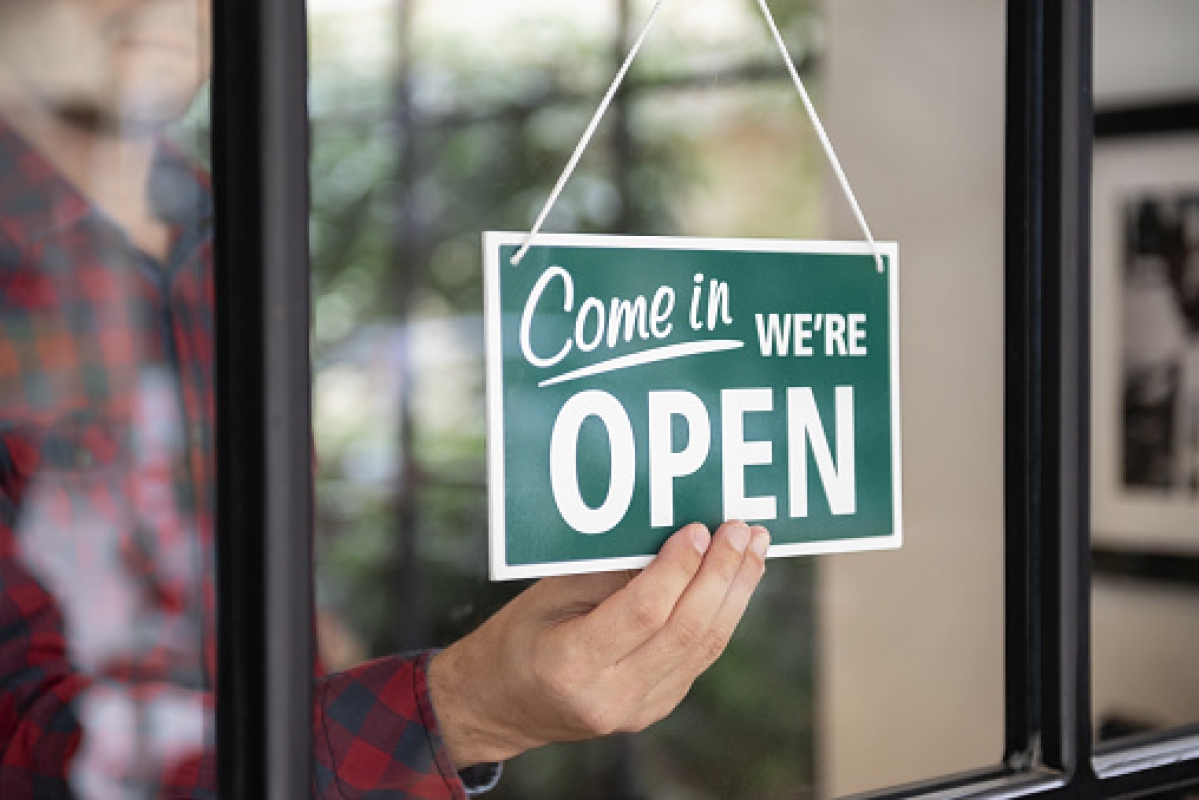 SPRINGFIELD – It's National Small Business week and members of the Illinois Senate Democratic Caucus kicked it off by announcing a total of $250 million in small business COVID-19 relief funds have now been granted to through the Back to Business Program.
"This relief program has been a vital investment in thousands of small businesses that keep the economy humming throughout our great state. It has kept doors open and people employed at gyms and restaurants, cleaners, and coffee shops," said Senate President Don Harmon (D-Oak Park). "I am hopeful that it made a difference in their economic recovery and will help small businesses thrive in the years to come."
The Back to Business Program – or B2B– was championed by Illinois Democrats to help small businesses bounce back from the financial impacts of the COVID-19 pandemic. In total, the program issued nearly 6,500 grants to small businesses in over 475 cities and 90 counties – with 96% of the grants being awarded to disproportionately impacted communities and the hardest-hit industries. Over half of the grants went to businesses owned by people of color.
"The Back to Business program has been paramount in getting our hardest-hit industries the financial boost they need to get back on their feet as we recover from the COVID-19 pandemic," said State Senator Cristina Castro (D-Elgin). "I appreciate all the hard work DCEO has done to roll out these grants to help keep Illinois businesses open."
The grant program utilized federal funds to help small businesses afford additional customer safety precautions, cover operating costs when business slowed down, and help with other expenses accrued due to the COVID-19 pandemic.
"As we continue to deal with the impact COVID-19 has had on our daily lives, we are at the same time seeing local businesses face immense financial distress as they work to bounce back," said Senator Elgie R. Sims, Jr. (D-Chicago). "The Back to Business Grant program has continued to be a nation-leading small business assistance program that has provided thousands of businesses across the state with millions of dollars in assistance to help them through these challenging times. I am proud to have led efforts in the Senate to ensure this much-needed funding assistance reaches our hardest-hit communities."
Grants were awarded to applicants from hotels, restaurants, salons and more on a rolling basis. Awards ranged from $5,000 to $150,000, based on a business's percentage of losses during the pandemic. As of Wednesday, $250 million in assistance has been released to businesses in all corners of the state.
For a full list of B2B grant recipients, people can visit the Department of Commerce and Economic Opportunity's website.