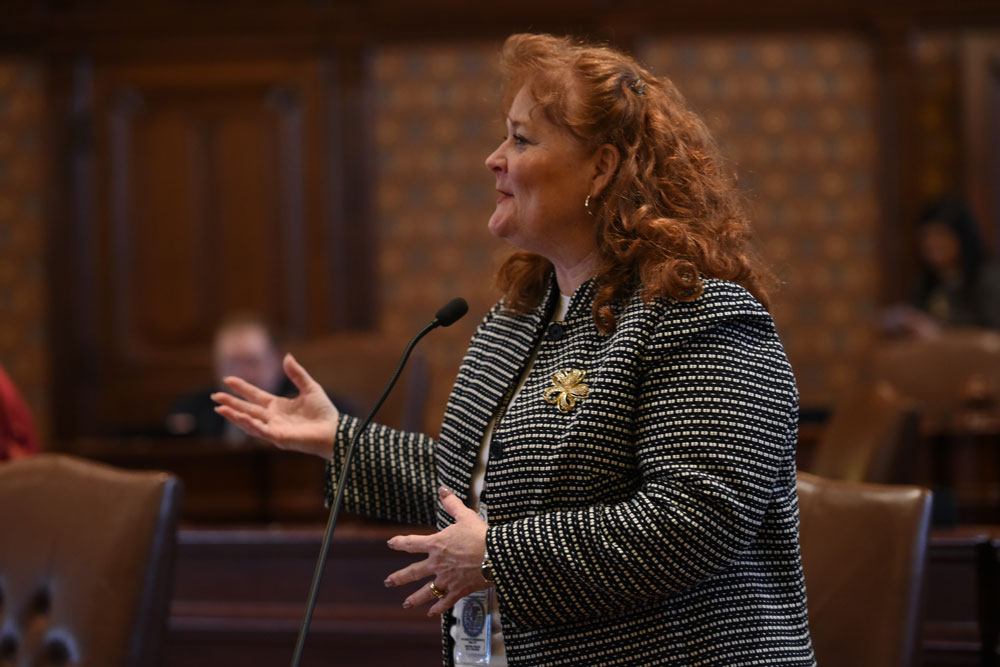 SPRINGFIELD – To monitor the progress of Illinois' economic recovery, the bipartisan, bicameral Restore Illinois Collaborative Commission met with representatives from the Governor's Office of Management and Budget (GOMB) on Tuesday to discuss how the state is disbursing aid received through federal COVID-19 relief programs.
"Across the state, local governments, regional health departments, small businesses and residents are facing financial struggles as a result of the pandemic," said State Senator Laura Murphy (D-Des Plaines), the Senate co-chair of the commission. "Federal funding is intended to help our communities stay afloat, and it's critical that the aid is administered carefully and efficiently to ensure that purpose is fulfilled."
At Tuesday's meeting, GOMB Director Alexis Sturm provided an update on the $3.5 billion in federal aid directed to the State of Illinois for COVID-19 response in the Coronavirus Aid, Relief and Economic Security Act.
This funding was used to support the state's pandemic response and create a variety of assistance programs for residents, small businesses and local governments, including the Business Interruption Grant program, the Emergency Rental and Mortgage Assistance programs, and the Local Coronavirus Urgent Remediation Emergency program.
Over $1.7 billion of this funding has already been disbursed. The remaining funds have been allocated and are expected to be distributed by early spring.
Over the past five months, the commission has been joined by representatives from a variety of state agencies to ask questions, offer suggestions, and ensure these agencies are advancing the state's recovery and addressing the needs of the people of Illinois.
In December, the commission began livestreaming their meetings to give the public the opportunity to view the discussions.
The meeting schedule for the Restore Illinois Collaborative Commission can be found here. The livestream can be viewed when proceedings begin at https://ilga.gov/senateaudvid.asp.