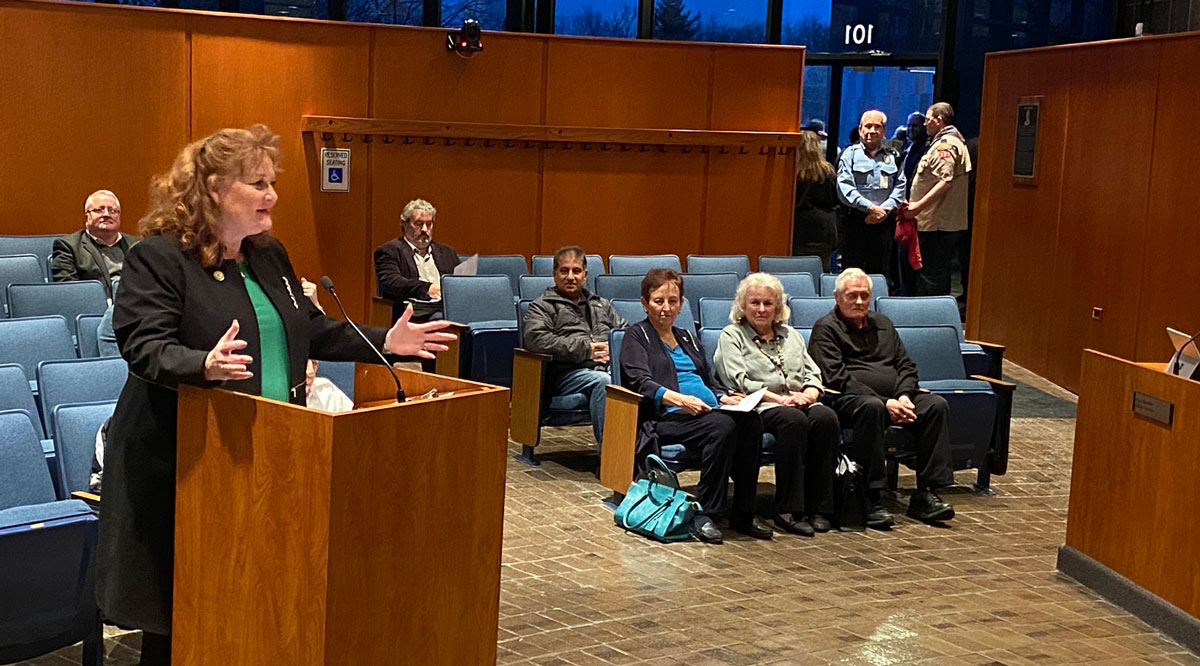 SCHAUMBURG – State Senator Laura Murphy (D-Des Plaines) presented the Governor's Hometown Award to the Village of Schaumburg in recognition of its Monarch Butterfly Initiative at a ceremony in Schaumburg Tuesday evening.
"I'm deeply proud to recognize Schaumburg as a recipient of the Governor's Hometown Award," said Murphy. "It's always an honor to represent this community in the Illinois Senate, but projects like the Monarch Butterfly Initiative prove just how special our region is."
The Governor's Hometown Awards recognize volunteers for their work in improving their communities. Schaumburg was one of 21 Illinois communities to receive the award this year. The village was also honored with the award in 2014 for its Older Adult Market.
The Schaumburg Monarch Butterfly Initiative was started by three friends who shared a passion to preserve the iconic monarch butterfly, but it soon grew into a community-wide conservation effort to rescue the official state insect of Illinois from extinction.
Despite being one of the most recognizable and well-studied butterflies on the planet, monarch butterfly populations are in decline, threatened by herbicides, climate change and human development.
In just a year, the Monarch Butterfly Initiative team recruited more than 60 volunteers and raised over $3,500 to increase awareness and preserve the species. They worked with the local park district to construct a butterfly rearing and education station, and after 2,300 hours of volunteer work, they have raised and released nearly 600 monarchs.
"Thanks to this project and other conservation efforts, we will be able to associate this amazing, vibrant insect with our great home state for many years to come," said Murphy.