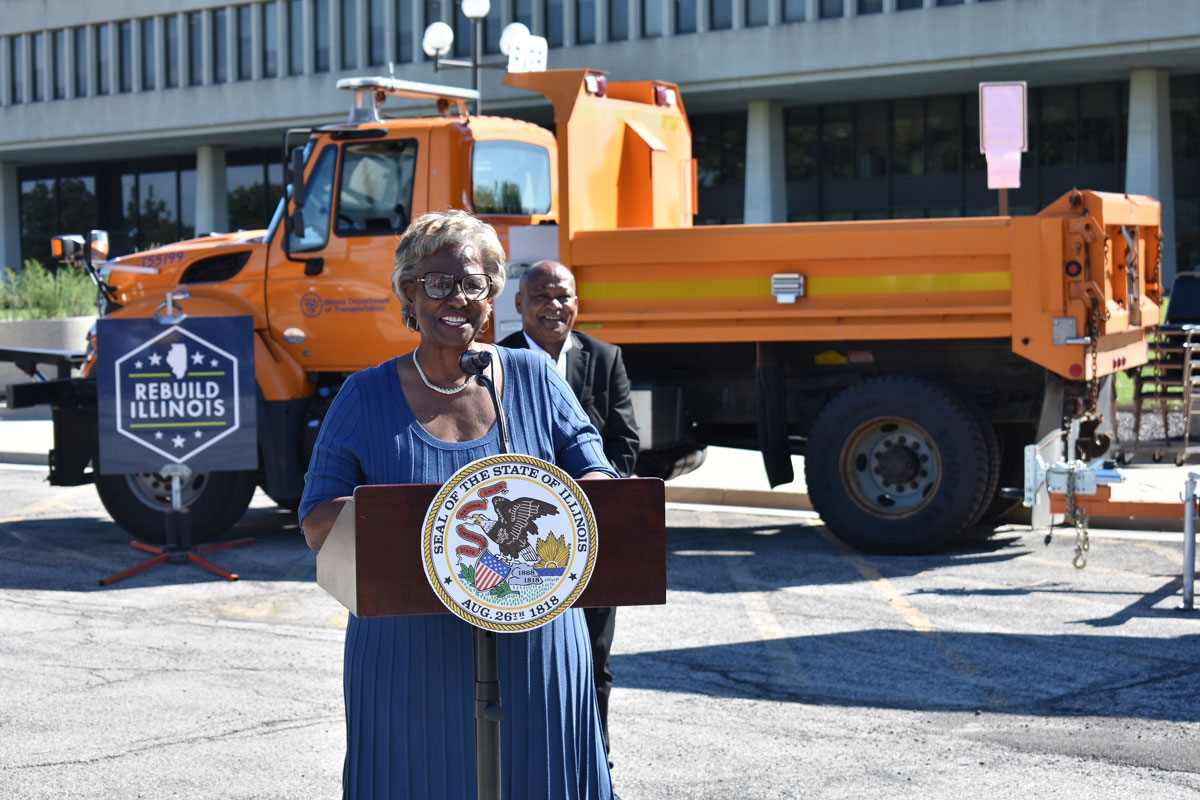 SPRINGFIELD – Building upon the smart infrastructure investments made by Illinois Senate Democrats through the 2019 Rebuild Illinois Capital Program, the Illinois Department of Transportation announced Friday an investment of nearly $35 billion to improve roads, bridges, transit, rail and airports across the state.
"These investments in our roads, highways and bridges will create good-paying jobs, stimulate economic growth and connect our communities," said State Senator Doris Turner (D-Springfield). "I am excited to see these vital improvements revitalize Illinois' infrastructure and provide working families safe transportation systems to drive to work and visit loved ones."
The $34.6 billion will go to highway reconstruction and preservation, bridge improvements, strategic expansion, system support such as engineering and land acquisition, and safety and system modernizations. Over six years, the funding will be dispersed to improve more than 2,500 miles of roads and nearly 10 million square feet of bridges.
"With this investment, Illinois is working toward its commitment to delivering equitable, data-driven solutions to our transportation and infrastructure needs," said State Senator Ram Villivalam (D-Chicago), chair of the Senate Transportation Committee. "Coupled with federal funding, we will improve our infrastructure to ensure safety, accessibility, and responsible economic and environmental impact."
IDOT increased its investment in Illinois' roads and bridges due to increased funding from the 6-year, $4 billion federal Infrastructure Investment and Jobs Act passed last year, and 2019's Rebuild Illinois plan, which will contribute $33.2 billion to the state's transportation system over six years.
Additionally, the Illinois Department of Transportation is entering year four of the Senate Democrat-championed Rebuild Illinois program, which is investing a total $33.2 billion into the state's transportation system over six years, creating jobs and promoting economic growth. Entering year four of Rebuild Illinois, IDOT has made approximately $8.6 billion in improvements statewide on 4,422 miles of highway, 412 bridges, and 621 additional safety improvements.
For a full list of proposed infrastructure improvements announced Friday, people can visit the Illinois Department of Transportation's website.