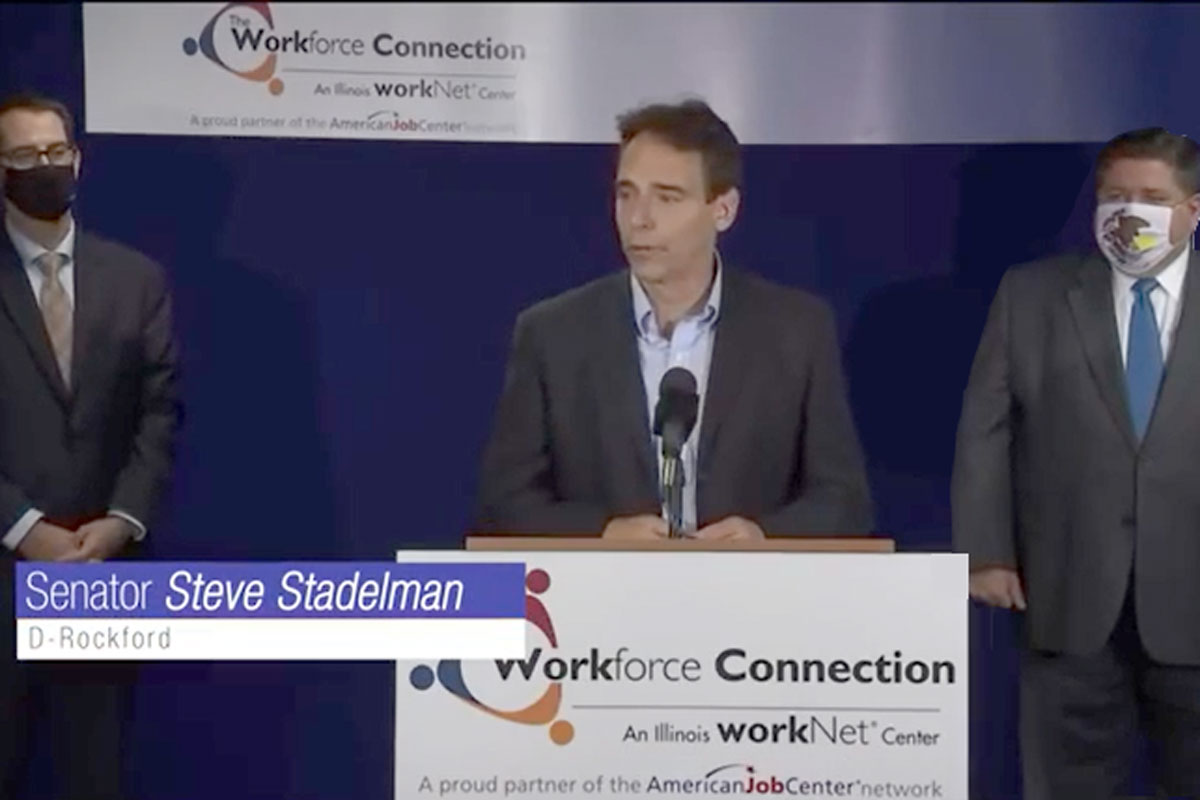 ROCKFORD - With Illinois continuing to face an unprecedented public health emergency as a result of the COVID-19 pandemic, State Senator Steve Stadelman (D-Rockford) was joined by Governor J.B. Pritzker, Rockford Mayor Thomas McNamara and Dr. Lisa M. Bly-Jones, Executive Director of Workforce Connection today to discuss investments to expand job opportunities in the City of Rockford.
"The coronavirus pandemic is disrupting jobs and changing the skills employees need to do them," Stadelman said. "To meet this challenge, state government and its partners need to step up to help ensure workers are equipped with the skills critical to our economic recovery."
The Workforce Connection, located Rockford is set to receive a $626,700 national dislocated worker grant. Workforce Connection's goal is to create a competitive, skilled, and educated workforce by providing people with employment in response to business needs. The grant will provide funding to a program that will help people get back to work, providing training programs and certifications for high demand jobs in the area.
"The Workforce Connection works every day to make sure people have job ready skills," Stadelman said. "This grant will allow them to better provide individuals with the ability to re-enter the workforce immediately through on-the-job training programs."
Employment Recovery grants temporarily expand capacity to serve dislocated workers in an area, to meet the increased demand for employment and training services following an event such as the major economic dislocations, like the COVID-19 pandemic.
For additional information visit theworkforceconnection.org.