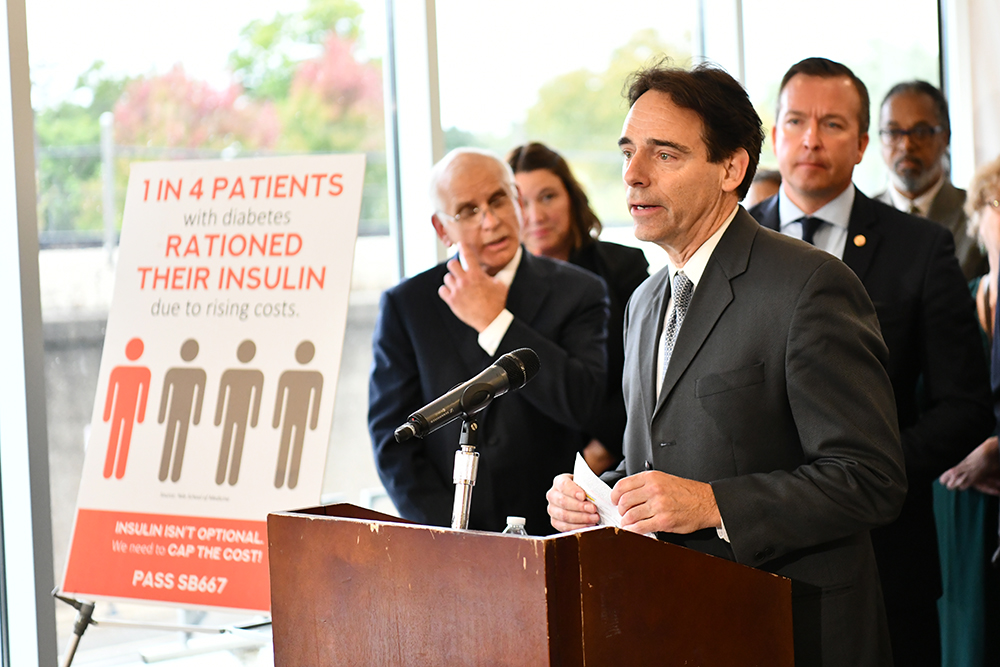 CHICAGO – Amid life-threatening increases in the cost of prescription insulin, Steve Stadelman, a state Senator and father to a diabetic son, joined other lawmakers at a press conference this morning to urge the passage of a measure that would cap the medicine's cost at $100 per 30-day supply.
"My teenage son is diabetic, and as a parent, I have seen the struggle that diabetics face every day," said Stadelman (D-Rockford). "Diabetes is a lifelong affliction for those who have it. It should not also be the cause of financial stress for their families."
There are currently over 30 million Americans who have diabetes, according to the American Diabetes Association. An individual with Type 1 diabetes, a lifelong condition that often manifests at birth, will spend on average $5,705 per year on insulin alone.
"Many people do not have adequate insurance, and because of that, they cannot afford the insulin they need to survive," Stadelman said. "Rationing insulin leads to further health problems and more expensive health care costs in the long run."
If passed, Senate Bill 667 would make Illinois the second state to cap prescription insulin co-payments.
The bill is expected to be heard in the upcoming legislative session that begins Oct. 28.