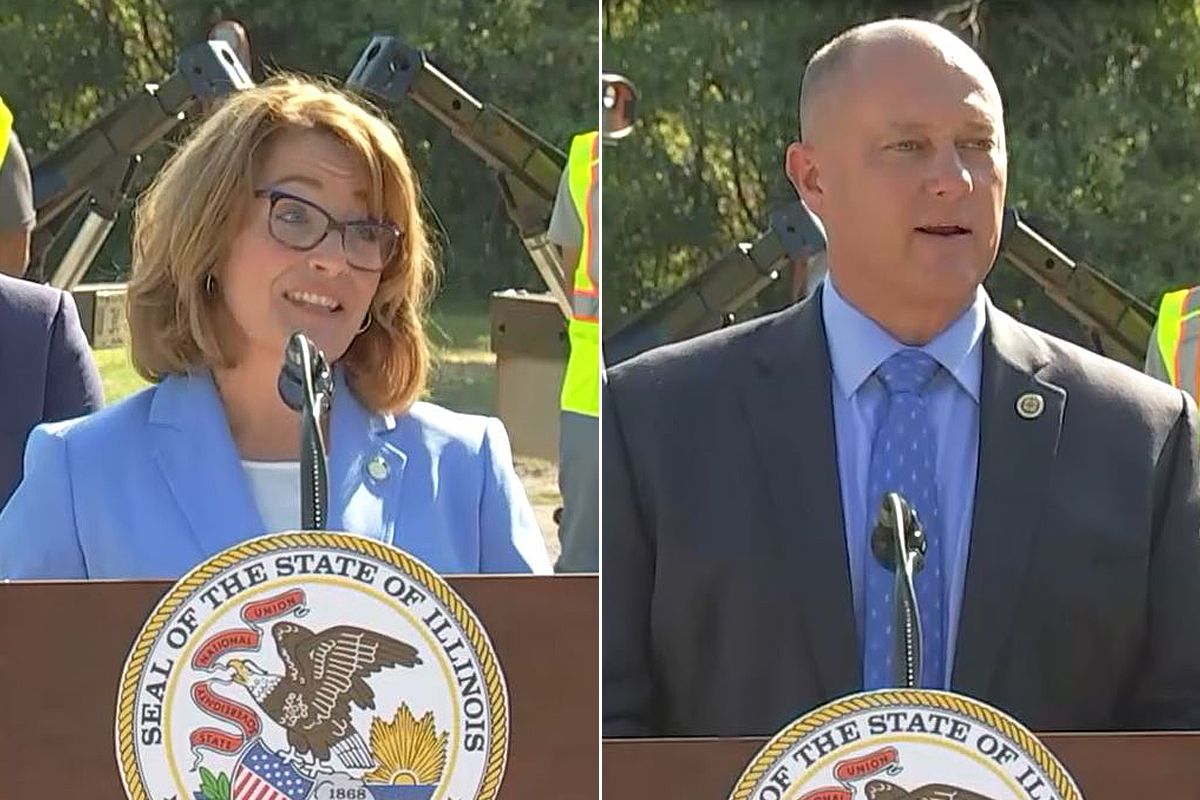 JOLIET – State Senators Eric Mattson and Meg Loughran Cappel joined the Illinois Department of Transportation and other community leaders to announce $93 million in improvements to Interstate 55 through Joliet and Shorewood by constructing a new diverging diamond interchange with Illinois 59.
"Our highways, roads, and bridges connect our communities and provide businesses with a network to expand and grow throughout our region," said Mattson (D-Joliet). "The investments we are making here will help create jobs, promote safe conditions for drivers and further set the stage for economic development in Will County."
The centerpiece of the project involves IDOT building a new bridge to convert the I-55 interchange with Illinois 59 into a full-access, diverging-diamond design to improve safety and traffic flow, with the East Frontage Road relocated and reconstructed. Auxiliary lanes will be added to I-55 between the Illinois 59 and U.S. 52 interchanges to improve safety by better accommodating vehicles entering and leaving the interstate. The Illinois 59 intersection within Seil Road will be improved and modernized.
"I-55 serves as an economic lifeline for our region," said Loughran Cappel (D-Shorewood). "Throughout the years, this roadway has become known as one of the state's main logistics and distribution corridors. This has cemented Will County as an economic hub for our region. These improvements will ensure our communities are able to meet the needs of tomorrow."
Pedestrian access will be built across I-55, with the addition of sidewalks and a multiuse trail. New noise and retaining walls will also be built along I-55.
Mattson and Loughran Cappel have advocated for a number of investments throughout the region such as the $1.2 billion reconstruction of Interstate 80 and four other I-55 interchanges: $170.1 million for Airport Road/Lockport Road and at Illinois 126 in Romeoville as well as $140.4 million for Lorenzo Road and Illinois 129 near Braidwood.
Advance work started in 2021. The entire project is expected to take two full construction seasons to finish, with an anticipated completion date in late 2024 or early 2025.