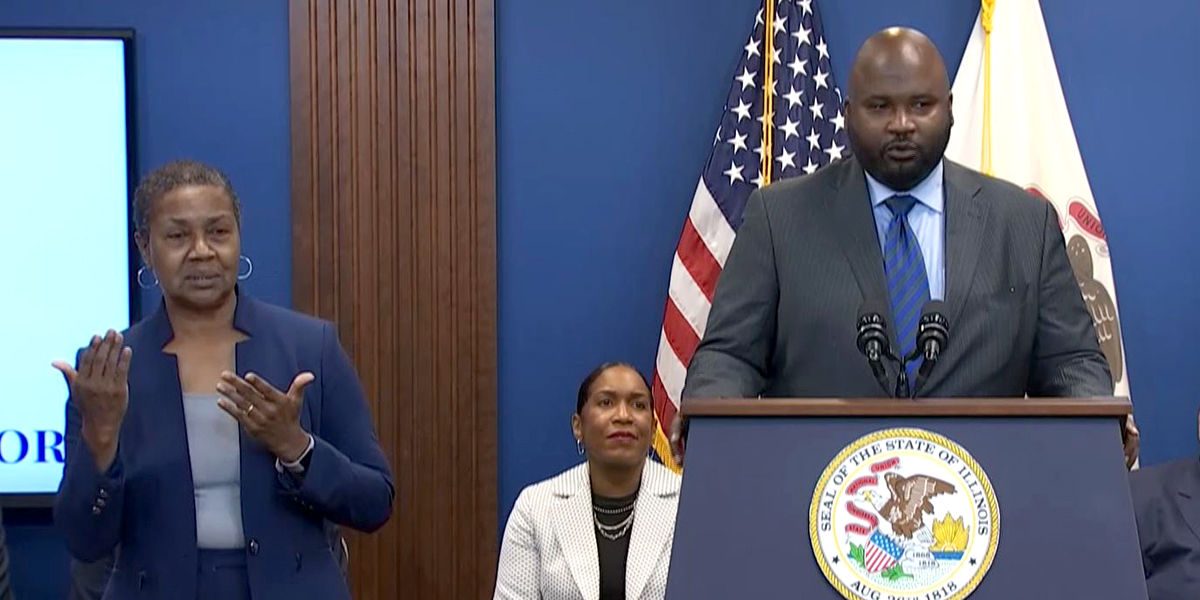 SPRINGFIELD – The majority of Illinois families are set to receive tax relief rebates straight to their bank accounts starting the week of Sept. 12, thanks to the Illinois Senate Democratic Caucus' passage of the Illinois Family Relief Plan.
"Through responsible leadership we've paid our bills, watched our credit rating improve, invested in priorities and now have the ability to send money back to taxpayers," said Senate President Don Harmon (D-Oak Park). "This shows the great things that can happen when leaders and lawmakers share the goal to improve the lives of the millions of people who call the great state of Illinois their home."
The budget led by the Illinois Senate Democratic Caucus – and the subsequent tax relief plan – prioritized working families, single parents and vulnerable communities. It comes following a sizeable surplus made possible by years of financial responsibility, balanced budgets and smart investments by the General Assembly.
Under the Illinois Family Relief Plan, taxpayers will begin to see direct rebates starting the week of Sept. 12.
"Our goal in crafting this year's budget was to build upon our sound spending decisions to put Illinois on the right fiscal path after years of financial challenges, coupled with other tax incentives announced this year. Today's rollout of the income and property tax rebate will provide additional financial relief for millions of Illinoisans," said State Senator Elgie Sims (D-Chicago), the Senate's lead budget negotiator. "Families across our state have been experiencing some very challenging times, from the pains of the pandemic to the increased costs of living, but we are facing these challenges together. I am pleased we were able to create this credit to offer taxpayers some needed relief."
Families who filed 2021 Illinois taxes are eligible to receive up to $700. Individual filers who make less than $200,000 will receive a $50 income tax rebate, and couples who make less than $400,000 will receive $100. Filers are also eligible for $100 per dependent, with a maximum of three.
Additionally, people who paid property taxes in 2021 on their primary residence in 2020 – and make less than $250,000 individually or $500,000 jointly – are eligible for up to $300. The rebate will be equal to the property tax a resident was qualified to claim on their 2021 taxes.
"Under this administration, Illinois has dramatically improved its financial landscape due to sound fiscal practices. $1.8 billion in tax relief, tax holidays and direct payments will ease working families' burden of record-high inflation and the lasting effects of the COVID-19 pandemic," said State Senator Omar Aquino (D-Chicago). "This relief package supports all Illinoisans while fulfilling indispensable needs like buying gasoline, groceries, and school supplies. I'm proud of our work in the General Assembly and the Pritzker administration to support our communities in navigating the uncertain times we live in."
People who filed taxes will automatically receive their rebate – otherwise they have until Oct. 17 to do so. For more information on how the funds will be dispersed or to see qualification criteria, people can visit tax.illinois.gov/rebates.
Further, to check the status of a rebate, people can click here and select "Where's My Rebate?" A person will need to have your IL-PIN number to check the status. To find an IL-PIN number, click here and select "IL-PIN Inquiry."
The Illinois Family Relief Plan – Senate Bill 157 – was signed into law earlier this year and took effect July 1.