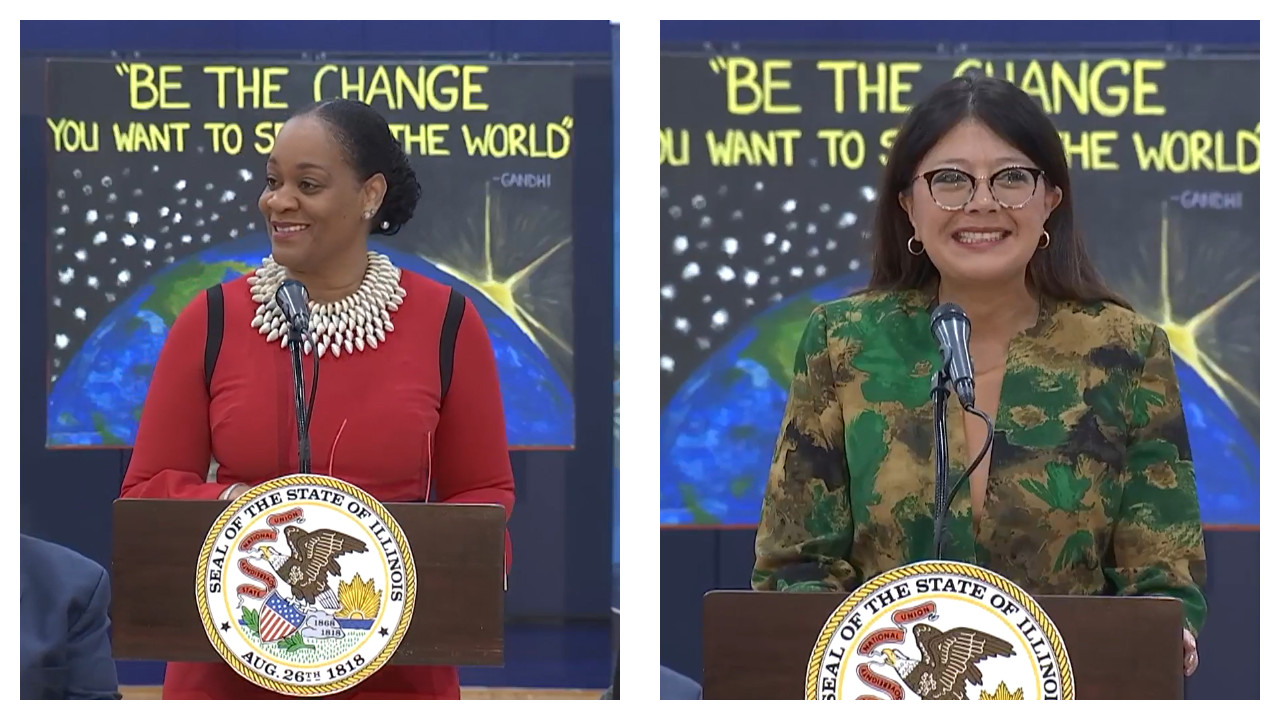 SPRINGFIELD – Senate Democrats joined Governor Pritzker in the announcement and release of a new report from the Children's Behavioral Health Transformation Initiative, which will redesign the delivery of behavioral health services for young people in the state. The initiative's goal is to transform statewide systems to provide clear, consistent and comprehensive guidance to families seeking behavioral or mental health services for children and adolescents.
"Investment in our state's youth through a holistic, whole-child approach provides them with the key resources and support they need to succeed," said Senate Majority Leader Kimberly A. Lightford (D-Maywood). "We are taking a positive step toward ensuring families of children who struggle with severe behavior health needs are uplifted and have access to the high-quality care they deserve."
The initiative was first launched in March 2022 to address the rising crisis of mental and behavioral health issues facing children in Illinois. It set out to research current resources available in the state and to develop recommendations to better help families. Leading the initiative is Dr. Dana Weiner, who worked in collaboration with the Illinois Departments of Human Services, Healthcare and Family Services, Children and Family Services, Juvenile Justice, Public Health and the State Board of Education to develop a set of streamlined, accessible and responsive solutions for families.
"The value of the blueprint announced by the Governor with the Children's Behavioral Health Officer cannot be overstated," said State Senator Sara Feigenholtz (D-Chicago). "This work has the promise of being the most transformative accomplishment for children in the history of our state. If done correctly, it will organically connect with the Governor's bold early childhood education Smart Start Illinois plan."
"Families with children who need mental health services can often feel like they are entering a complex maze when trying to find the best care for their children," said State Senator Karina Villa (D- West Chicago). "This transformation blueprint will provide families the map they need to navigate the systems available to them."
The initiative will accomplish five main goals: increase capacity so the state has enough services, streamline processes so services can be easily accessed, intervene earlier so acute crises can be prevented, increase accountability and transparency in service delivery, and develop agility so systems can be responsive to the changing needs of youth.
"Our state's most vulnerable youth deserve wraparound support that puts them on a path to a better tomorrow," said State Senator Elgie R. Sims, Jr. (D-Chicago). "Today we have built upon our strong foundation to put forth a coordinated strategy that will allow us to better uplift families with children who have severe behavioral health needs."
The full report from the Children's Behavioral Health Transformation Initiative can be found here.
###