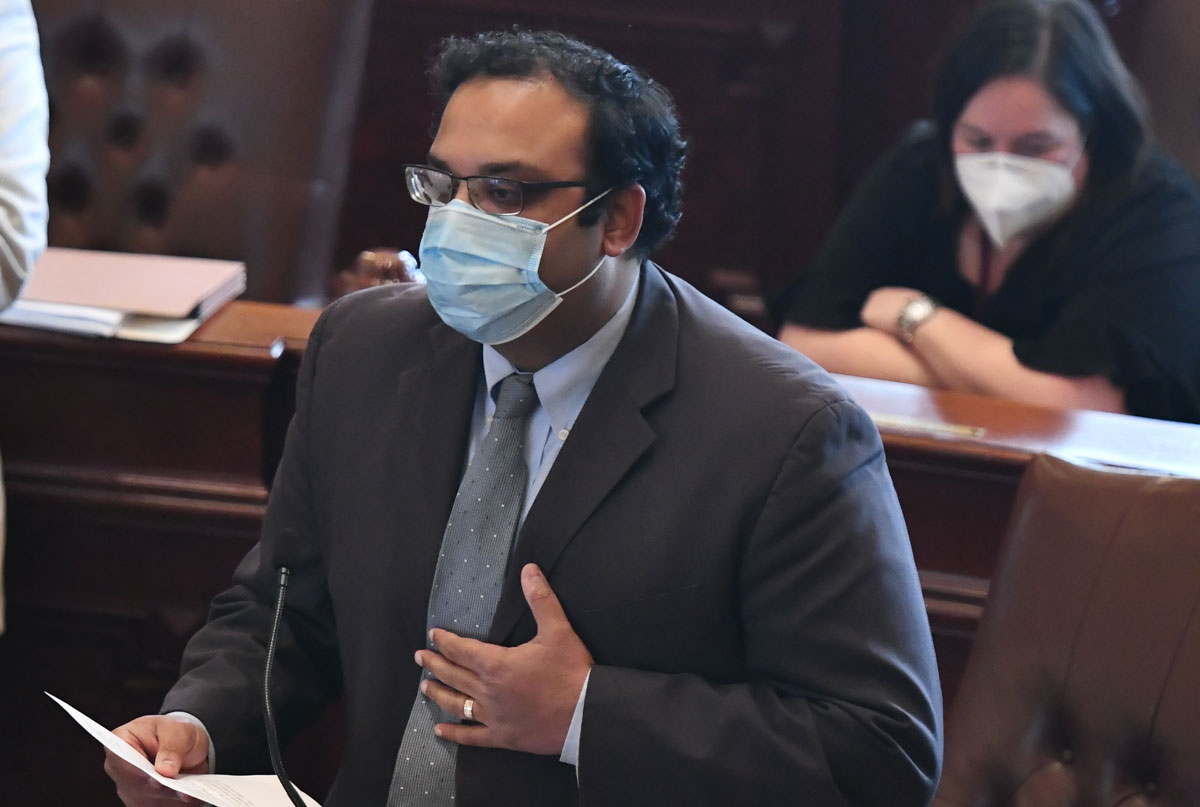 ­CHICAGO – To set a standard of dignified working conditions in new industries, State Senator Ram Villivalam (D-Chicago) passed the Future of Work Act in the Illinois Senate on Wednesday.
"Our economy is changing dramatically to adapt to the pandemic, new industries and technology," Villivalam said. "Illinois must be a leader in building an equitable future for working families by establishing clear and dignified standards of work."
The Future of Work Act would establish the Future of Work Task Force to assess new and emerging technologies that have the potential to impact employment and wages, develop a baseline of job standards and working conditions, facilitate workforce development and research best practices on how to deploy technology to benefit working people.
The Task Force would consist of 16 bipartisan members of the General Assembly, six members appointed by the governor, the Superintendent of the State Board of Education and the Directors of the Illinois Departments of Labor, Commerce and Economic Opportunity and Employment Security.
The Future of Work Task Force will issue its final report to the governor and General Assembly by Nov. 1, 2021. The legislation, filed under House Bill 3469, awaits consideration in the Illinois House.